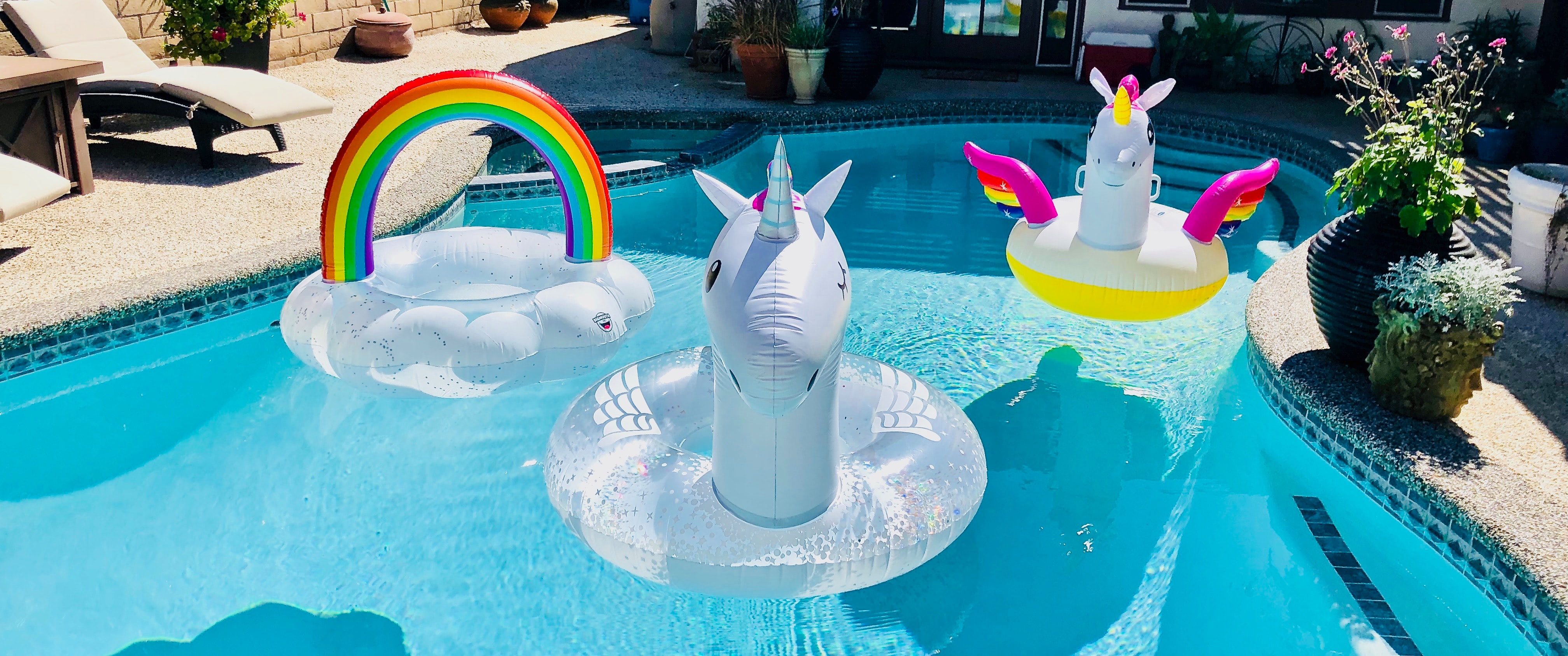 Staycations have grown in popularity over the years as many families across the country find themselves in difficult financial situations. Nothing has changed this year as many people have found themselves with less disposable income as the holiday season nears. With a bit of creativity and planning, you can make your upcoming staycation one for the photo albums.
Sure, including the kids into some home DIY may become a lot messier and it will probably take a lot longer but it's a super fun way to schedule some quality time during the busy holiday. And it'll add value to your home along the way. Check out our ideas below:
1. Spruce up the sidewalk
Are you thinking about doing a DIY project for the whole family? Get creative with the kids and create some stepping stones for the lesser loved areas of the garden. Making stepping stones at home is a fun activity as the kids can fill the moulds and personalise the stones with their own style. Not only will you have a spruced up walking feature but a memory made together that represents everyone's personal style.
All you need is some surgical gloves, quick-set cement, a can of spray-and-cook, a mould of some kind (we like tin-foil baking trays, pie pans or old ice cream tubs cut down to the right depth) and any decorative stones, mosaic or marbles you want to include. There are loads of tutorials online, but the basic steps are to spray-and-cook your mould, fill it with the premixed cement, pat it down and smooth it off and then let your kids lay their decorations in any pattern they like using gloves for protection.
Let the stepping stones set at room temperature as per the instructions on the cement bag, and
then turn them out, lay them down, and enjoy the look of joy on your children's faces! This may be a rather involved process but don't be anxious about taking on bigger projects together.
Following the steps in these online tutorials will leave you with something to be proud of as you liven up your garden space. Garden spaces are popular with buyers, so it's great to take care of some of the lesser loved areas to up your property value and this family activity is an awesome starting point.
Camping in your new outside space
Once you've spiffed up the stepping stones, why not take the freshened-up garden space for a spin and plan a camping party outside? Pop up the tents, set up camping chairs, fluff the pillows and set up the beds and linen all ready to crash after an evening of fun. Make a campfire, roast some marshmallows, play board games and tell stories around the fire while taking in the days hard work.
Best thing about camping in your own garden is you'll have access to all the amenities in your house, and there's no travelling time! And if you're expecting some hairy weather, don't let that thwart your plans. You can set up camp indoors, and the kids can build their own fort to read or play in.
Visit Local Museums
Growing minds love the curious things on offer at our local museums. Depending on your family's interest you can be sure to find some local museums or exhibits on show in a town near you. Be a tourist in your own town and visit the aquarium, a natural history museum, a science centre, a national monument, an art exhibition or any number of attractions for some educational fun. The tickets are affordable and usually offer discounted rates to children and seniors so you can enjoy the experience with the whole family.
Many may be self-isolating or limiting Covid-19 risk as much as possible so you may not want to rush back to the local museums just yet. But did you know that you can explore exhibitions online? Google Arts and Culture have partnered with museums and galleries all over the world to bring us digital access to the world's top exhibits. There are wild and wonderful discoveries to be made and ancient worlds to be explored. This is an activity that is fun for the whole family and won't cost a cent.
If you're looking for some of the best virtual museums to visit, check out our article featuring our family favourites.
Film festival fun
After the DIY and cleaning activities of the day, consider curling up together on the couch and chill out. Going out to a movie with the whole family can get expensive so maximise any of the rewards programs with your medical aid provider or with the cinemas themselves. Most cinemas have a day a week where you can enjoy the show for half price.
If you want to save even more, plan a fantastic film festival at home! There's not much more fun to be had than watching a family favourite, lazing around in comfy clothes, eating some healthy snacks and spending time together. Pick a movie theme for the evening, dim the lights, pass around the popcorn and let the action begin.