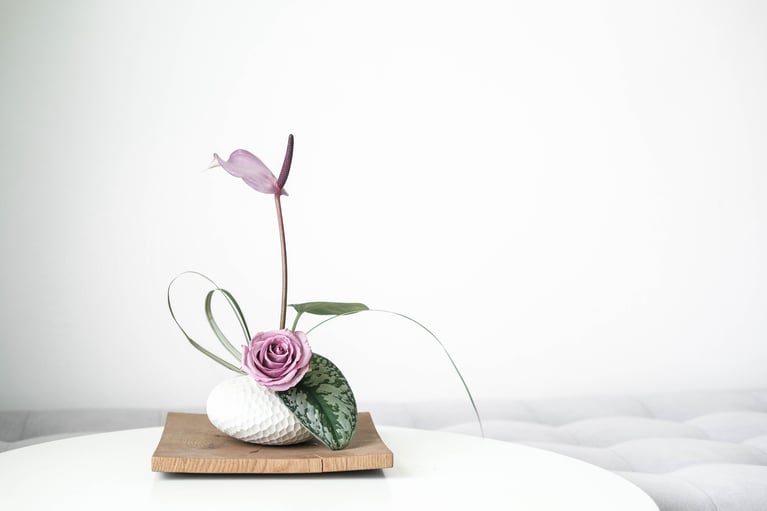 The long-term lifestyle changes due to the pandemic may have caused added anxiety and stress in our daily lives around finances, family life, work, relationships, and school responsibilities. We are juggling constant change in our jobs, schools, and homes, often leading to exhaustion and burnout.
This ongoing stress can have adverse effects on our mood and physical health. In addition, prolonged stress can disrupt our healthy habits and coping strategies, and sometimes we need a reset to relook at the areas of our home and life that are causing more stress than calm.
Leaving all our stress in the dust at work may prove difficult, but there are proven ways to invite calm and positivity into our homes with some minor changes. We take you through some small habit changes and some indoor tweaks to reduce stress at home and create a haven where you can retreat to at the end of a busy day:
Get everyone together
First, you'll need to be on the same page with those you live with. If you've noticed your spouse feeling more stressed or one of the kids not coping, get everyone together at dinner to chat about what's going on and how you could support each other. This is an important first step to identify what may need to change and how you can work together to make it better. This also helps everyone take ownership and become invested in creating a new culture at home that contributes to less stress. Now you can work together to change things up at home with these proven ways to invite more calm into your home:
Create a relaxation zone
The effects of the pandemic have been financially challenging to many, and it can be difficult to find extra space at home in the middle of school setups, home offices, and all-around busy family life, but it's essential to carve out some space, however small for a dedicated relaxation area.
You could set aside a room, a corner, or even a couch to be a relaxation space. Look for an area outside the main flow of daily activity with some natural light or a nice view and think of adding cosy cushions, blankets, and candles. You could even add barriers like a folding screen to block any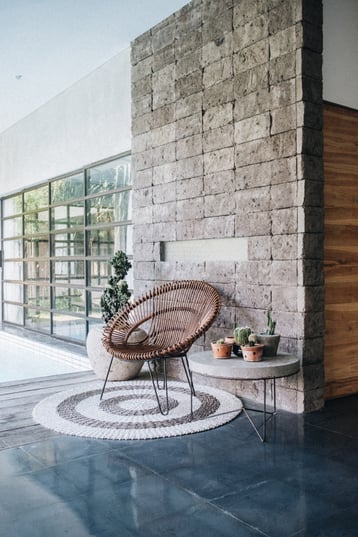 unwanted views or distractions.
Dedicate this area to winding down and make it a soft rule that if anyone is in that space, they can be there uninterrupted for some much-needed downtime. Maybe you'd prefer a space outdoors so consider a corner of the garden too!
Nothing fancy, just a simple space away from it all will help foster some calm and relaxation. If you're looking for an idea for a space like this, check out our article on how to create your very own book nook.
Clear the clutter and create a landing station
Clutter and disorganisation can have a negative effect on our state of mind and can contribute to daily stress. There is a link between a clean and clear space and noticeable levels of decreased stress in the home.
Declutter to make space for things you genuinely want and appreciate in your home, as well as creating more freedom to play and have fun. You'll feel the difference once you've reshuffled, reorganized, and decluttered. You can choose to donate or recycle anything that doesn't fit, or you don't need anymore. Make sure to gather everything in piles for keeping and donating.
If your space is cluttered with stuff, get on track to an organised living environment by starting with one room at a time. Start with a single space and continue from there and make sure to recruit everyone in the household.
A great place to start is at the entrance, where you can create a landing station. A landing station is a perfect solution to eliminate unnecessary stress by creating a consolidated area for all the things you need on the go. For example, you can use a console table or a chest of drawers as your base. Think of adding a bowl for keys and sunglasses, hooks for coats and dog leashes, a shoe rack for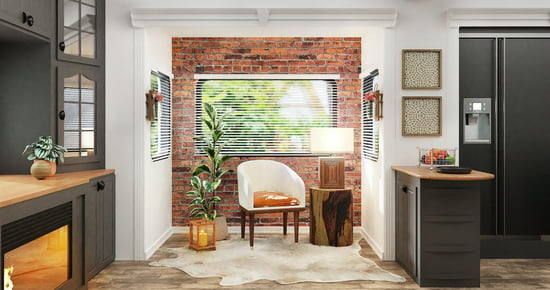 gumboots and trainers, a basket for mail, etc. This is a super simple way to help you streamline your mornings and the after-school rush.
There's no need for this space to be humdrum either; you can decorate the area above the landing station. Visual cues are a low-effort way to spread cheer and are proven to elicit positive emotions by triggering joyful memories in your brain. You could do a mural of an inspiring quote, a reminder of a goal you accomplished or display some memorable family photos. Family photos are a powerful reminder of special places you've enjoyed together and happy memories with those you love. And they're a great way of adding some warmth and joy to a space!
Make the most of natural lighting
Getting enough vitamin D from sunlight is an often-overlooked aspect of low mood and general mental wellbeing. If your living space is dark and there is not too much natural light, it's essential to be aware of how this can make anxious and depressive feelings worse. But it's remedied relatively simply with a cost-effective vitamin D supplement. So, work with the light you have and take advantage of the natural light that streams in by drawing back curtains and blinds during the day.
Great lighting can make spaces warmer and inviting. You can use a variety of lighting types, such as ambient and task lighting. Pendant lights, sconce lighting, floor lamps, desk lamps, and mirrors can work together to brighten up your space at night.
Green your space and bring the outdoors in
Getting outside in nature can have incredible benefits for your mental health and significantly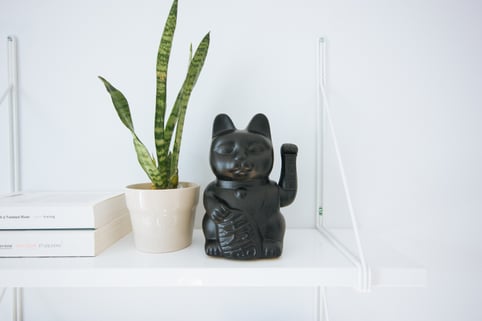 encourage a positive mood. While it's important to get out as much as possible with the kids and enjoy nature, there is plenty of research to show that greening your home can have markable health effects like reducing stress, lowering blood pressure, and improving the air quality of your home.
Mere pictures of natural landscapes have been shown to lower stress levels, so consider art pieces that show off some beautiful natural scenery. Here you want to choose simple photography and art that helps you recall and make positive mental associations with natural landscapes like forests, seascapes, and lush vegetation. Décor wise, for the living areas and bedrooms, think of decorative natural objects, natural textures, and fabrics to add to your art pieces.
Flower arrangements dotted around the house also invite freshness and life into your space. You can, of course, indulge in arrangements for special occasions, but there's no need to go out and purchase expensive professional arrangements, gather the kids, and search the garden for cuttings of attractive tree branches and flowers. Collect some cuttings and pop them in a vase for the kitchen and bathroom areas. You can even recreate a spa-like experience for the bathroom by filling a large shallow bowl with water, choose a few blooms from the garden and float them on the surface.
Pot plants and potted herbs are also a wonderful option to invite some freshness into the kitchen. Check out our article on the best way to start your herb garden at home.
Unplug and reconnect
We are spending more time on our tech, with many of us working from home, and the lines between our work and home spaces are more blurred than ever. Therefore, it's essential to take
some downtime after work, and one of the easiest ways is to disconnect from all your devices as you get home and be fully present at family dinner.
At dinner, there are simple ways to start some positive conversations at the table. For example, instead of asking, "How are you?" or, "How was your day?" you could ask more leading questions that elicit a more specific response like, "What was the craziest thing you learned at school today?" or "What was your favourite part of your day?". Thus, helping our brains scan for meaningful parts of our day and think of more positive moments. This is a great practice to help everyone kick off the evening with quality time together and a better mindset.
Technology can help us relax and provide some much-needed entertainment when we need to cuddle up on the couch for a family movie, but we are truly surrounded by technology these days between our work, school, and family commitments.
Juggling between tablets, laptops, smartphones, televisions, and all manner of gadgets, there is little time for unplugging and digital detoxing. And, research consistently shows the benefits of taking a breather from our technology-soaked existence and reclaiming a little balance.
Unplugging can help us improve memory, focus more, and feel less stressed. If you feel an urge to check your work emails in the middle of the night, maybe it's time to schedule a mini detox and unplug to break some of those unconscious urges to keep checking in.
You don't have to go cold turkey! Simply dedicate a place for your phone to charge in the evening, away from your bedroom, and put your phone "to bed" when you get home. This requires more activation energy to get up and check it rather than merely rolling over and reaching for it.
For those working from home, why not place a sticky note on your laptop like, "How about taking the dog for a walk?", "How about going for a run?". This helps prompt you to do something else and cultivate a habit you'd like to work towards rather than rechecking your work email.
It may feel challenging to create calm at home but these simple ideas are a great way to start to shift some of our habits and create a warm and peaceful space to enjoy together.