04 May 2023
The winners of this year's prestigious Global Brands Awards have finally been announced, with the Rawson Property Group taking first place in a total of three categories. This marks the Group's seventh year in the winners' list, and third triple-win, with some exciting new categories joining their previous titles.
"We were extremely proud to receive our fifth consecutive win in the Best Real Estate Brand (South Africa) category," says Tony Clarke, MD of the Rawson Property Group. "We like to believe that our repeated success in this category is a direct result of the extraordinary passion
shared across our entire Rawson family. We are all brand ambassadors, and this win reflects positively on all of our efforts. Last year we also celebrated our 40th year in business, and we now have four decades of proof that the strength of this brand starts and ends with its people." says Clarke.
The Group has previously enjoyed multiple wins in the Most Innovative Real Estate Brand (South Africa) and Best Real Estate Marketing (South Africa) categories. This year, however, they added two new titles to their awards list.
"We were absolutely thrilled to receive the Best Real Estate Training (South Africa) award," says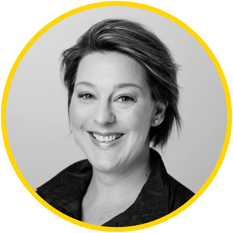 Rawson Property Group Director, Jeanne-Maré Oosthuizen. "Training has always been a critical focus for us, but we've placed even more emphasis on it in recent years. Our industry is evolving rapidly, and we've made it our mission to support and encourage our franchisees and agents to adapt and thrive - in any global landscape or local market conditions."
According to Thaabiet Domingo, the Group's National Training Manager, Rawson offers a comprehensive (and completely free) in-house training suite specifically geared towards eLearning, but also incorporates a blended approach to learning and adult education. This includes a proprietary Fast-Forward Programme to expedite statutory training, specialised courses focusing on skills and continuous development, various aspects of business leadership for real estate entrepreneurs, and a unique franchisee and agent mentorship programme.
"We've invested extensively into turning our Training Academy into a truly comprehensive
learning resource for every division of our business, including residential and commercial property sales and rentals," he says. "Our training approach is flexible, allowing participants to complete a variety of programmes and learn at their own pace through our eLearning platform, as well as participating in ongoing live webinar courses. Our aim is to support each and every member of our team in their professional journey, and help them remain engaged, motivated, and continuously growing and excelling in their careers."
"I have been blown away by the quality of the training on offer, as well as the efficiency of the Rawson training team," says Esmerelda Moore, Rawson Sales Partner. "I am extremely grateful for this opportunity to invest time and effort into up-skilling myself and getting the necessary qualifications, without having the financial burden of training costs and course fees holding me back." Fellow Sales Partner Famedha Ashanand shares Moore's gratitude: "This training team just makes everything so engaging and I actually have fun on my Rawson courses. It's such a supportive environment and has made me so much more positive about embracing the education process. Never stop learning!"
"It's been incredibly rewarding to see individuals, teams and businesses grow, in good times and in times of extraordinary uncertainty," says Oosthuizen. "As a franchisor team, our aim is to keep giving franchisees and agents the support, training and technology they need to deliver the kind of service today's clients expect and deserve!"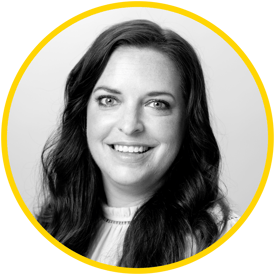 The Global Brands Awards didn't only recognise the Rawson Property Group for its internal efforts, however. The Group also walked away with the title of Best Real Estate Service (South Africa). This was their second new category win for the year and, according to the Group's Marketing Manager, Debbie Reabow, quite possibly their most important.
"It's always wonderful to be acknowledged for the work we put into our brand and our team members," she says, "but our overarching goal as an organisation has always been focused outwards."
Reabow explains that delivering consistently exceptional, value-adding service – that extends long before and long after customers first approach a Rawson agent – is one of the most important ways the Group can help people make positive and informed property choices.
"This kind of customer-centric, knowledge-sharing approach has always been central to our brand," she says. "It's a powerful tool for making property more accessible and less intimidating to the general public. As such, this award for service excellence is doubly meaningful to us as we continue our pursuit of this ultimate goal. At the end of the day, the Rawson brand's biggest wins come in the form of happy clients, successful transactions and knowing that we've added real value throughout the process - and beyond," says Reabow