Property experts welcomed Enoch Godongwana's first budget speech, delivered on Wednesday 23 February. Tony Clarke, MD of the Rawson Property Group, described the speech as "conservative, but pragmatic", lauding the finance minister's focus on supporting business, investment and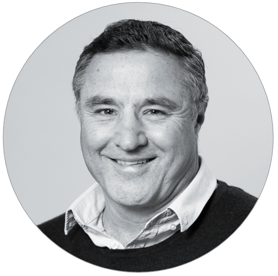 consumer spending.
"It's encouraging to see the government acknowledging its struggling taxpayers and offering some relief instead of simply increasing the tax burden," says Clarke. "Adjusting personal tax income brackets and rebates for the effect of inflation – and avoiding increases to fuel and road accident fund levies – is an important step towards reducing growing pressure on consumer finances."
Not increasing personal taxes may be a step in the right direction, in slowly improving the financial situation for most households. According to David Jacobs, Gauteng Regional Sales Manager for the Rawson Property Group, progress on this front could be achieved through the additional tax relief and incentives provided to businesses.
"The 1% corporate income tax reduction promised in the previous budget speech has finally been
formalised into law," says Jacobs. "This, together with the 50% increase in the Employment Tax Incentive will provide tangible support to businesses, stimulating growth and incentivising job creation. Over time, this should contribute to lowering unemployment and strengthening income growth, putting more cash in the hands of South Africa's consumers."
But what does this mean for the property market?
"More disposable income usually translates to greater property market activity and spend," says Clarke. "That's an important driver of property price growth, which we're hoping to see trending upwards as economic conditions improve. We're grateful that transfer duty will remain unchanged –increases in property taxes and duties directly affect affordability and can severely stifle growth."
Forecasts presented in the budget speech support Clarke and Jacobs' generally optimistic outlook on economic improvement. Budget shortfall is projected to be 2.1% less than forecast just three months ago, with tax collection dramatically exceeding that of the previous fiscal year. While government spending will increase, primary budget surplus is now expected a year earlier than projected in November – all positive signs for economic recovery.
"It's baby steps," says Clarke. "We're not expecting a sudden economic boom overnight. That said, there are some clearly positive moves outlined in the budget, and we're looking forward to seeing those effects filtering down to the property market over time.
"As a major contributor to the GDP, a strong property market is in the best interests of all South Africans. Let's hope Minister Godongwana can follow through on what appears to be a solid start."