Where 2020's property market was driven by first-time purchasers, 2021 was characterised by a return to market from existing property owners. This according to Tony Clarke, MD of the Rawson Property Group.
"First-time buyers were quick to leap at the chance affordable finance gave them to get onto the property ladder in 2020, but existing homeowners were more cautious about making changes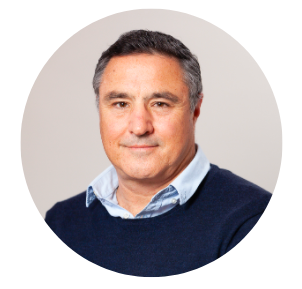 during the first year of the pandemic," says Clarke. "Many believe this was influenced by a reluctance to sell their current homes during a buyers' market. Personally, I think maintaining stability during a very uncertain period also played a big role."
After taking 2020 to get comfortable with the ins and outs of a post-COVID world, homeowners hit the market in full force during 2021.
"We do have some sellers driven by financial distress, but the vast majority are now looking to upgrade to homes that better support their new lifestyles" says Clarke. "More living space, better entertainment areas and comfortable home offices are highly prized as we adapt to spending more time at home with our friends and families."
The increasing desire for space saw freehold properties overtake sectional title sales by a wide margin in 2021. Freehold homes made up 51% of the Rawson Property Group's sales. Apartments and townhouses accounted for only 25% and 8%, respectively.
As for concerns over property price growth, statistics show a return to a positive trajectory that is expected to gain momentum in 2022 despite the possibility of a COVID-19 fourth wave.
"Our sales statistics at Rawson show a 2% year-on-year increase in average property prices from 2020 to 2021," says Clarke. "Compared to 2019, there has been a 13% property price increase – that's not bad performance for the midst of a pandemic. It just goes to show that, no matter what is happening in the world, people still need a roof over their heads. That means they'll keep buying, selling and renting property. It's our job to help them do that effectively without putting their health at risk."
Average time on market also dropped by 42% between January and September 2021, going from 50 days to 29.
Not all homeowners are putting their homes on the market in order to upgrade, however.
"We've seen a definite increase in renovations this year," says Clarke. "Spending more time at home has brought all those little flaws into sharp focus. Lower spend on travel, entertainment and eating out has also given some homeowners more disposable income. It's great to see that being used to increase the liveability and long-term value of homes."
Important trends for forward-thinking renovators to remember include the influence of millennials on the property market.
"Millennials are definitely our next big wave of buyers," says Clarke. "Understanding where and how this age bracket likes to live is vital for sellers and agents hoping to tap into this growing market."
Other predictions buyers and sellers should keep in mind for the coming year include an increase in interest rates expected in late March 2022.
"We expect a slow rise to kick off in Q2 2022, with two or three small, incremental increases over the course of the year," says Clarke. "We don't expect this to have much impact on demand at this stage. Consumers have proven very resilient and their confidence in property as an investment remains strong."
Lenders, too, are expected to remain bullish in 2022, with up to 105% mortgages likely to be available for some time to come.
"Buyers with deposits will always get preferential interest rates, but lenders are taking a more open-minded stance with low-risk applicants looking to maximise their buying power," says Clarke. "We're also seeing a trend towards more transparent discussion and collaboration between lenders and applicants willing to do what it takes to improve their risk profile and application strength. This attitude extends to distressed bondholders, who are receiving much more proactive support in overcoming challenges than they may have before the pandemic."
Despite favourable market conditions, financial pressure on consumers remains high and affordability could become more challenging in 2022. As a result, Clarke expects to see an increase in collective property ownership as a means to maximise investment opportunity.
"Banking products designed for collective property purchases are largely targeting low- to middle-income consumers at present," he says. "They're very useful vehicles for broadening access to property as an investment, but need to be handled carefully to minimise risk for participants."
Collective ownership isn't just for those of modest means, however.
"There is growing interest in fractional ownership from high-end investors, as well," says Clarke. "I'm very curious to see what innovations evolve to support this burgeoning trend."
Innovation has certainly not been in short supply for the property industry, with COVID necessitating an accelerated adoption of technology across the board. Clarke believes this digital revolution will continue over the course of 2022, creating ongoing improvements in customer experience for property buyers, sellers and investors. Safety also remains a vital consideration with Covid-19 still prevalent, and Clarke says sellers are more than justified in restricting in-person viewings to qualified buyers only. He recommends reviewing the latest Covid-19 protocol published by the Real Estate Business Owners of South Africa (REBOSA), and ensuring agents follow these best practices to the letter.
"There has seldom been a more exciting time to be involved in property," he says. "We're just scratching the surface of what technology can do for the property experience. We're very excited to keep pushing the boundaries at Rawson, empowering our clients to make even better property choices as we head into 2022.