Finance Minister Tito Mboweni's much-anticipated budget speech took place on the 24th of February with a clear emphasis on economic revival for our Nation. According to Tony Clarke, MD of the Rawson Property Group, balancing inflation and economic growth is a delicate business. The strategy outlined in this year's budget may not be the worst thing in present circumstances. Stabilising volatility is an important part of preparing for future growth and should hopefully settle concerns from investors over our country's ability to take our economic outlook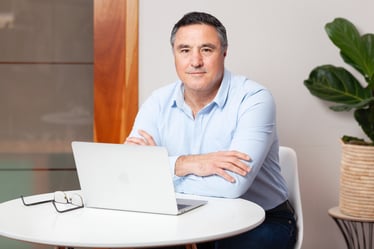 seriously.
So what impact does this have on the property market?
Property is one of those market segments that is tied very closely to the health of the economy. The overall 2021 budget strategy was aimed at stimulating the economy and we can hope that every little improvement contributes to positive investor sentiment. We're trusting that it will encourage participation in sectors like property which play an essential role in supporting and growing the country's economy.
Transfer duty remained unchanged, which is a pity especially for the high-end property brackets where transfer duty was increased a few years ago. "This could have been adjusted, where transfer duty thresholds were increased across the board in order to boost more positivity for the property market", says Clarke.
"Substantial tax hikes have thankfully been avoided for middle to lower-income brackets. This brings about some relief, allowing for a better disposable income which will make it easier for potential buyers to afford the homes they want and qualify for the home loans they need. Stable taxes will add impetus to a market that is already benefiting from relatively low-interest rates and competition among the banks for new home loan business," says Clarke.
Homeowners will still need to budget carefully, paying down their debt as fast as possible, taking on new debt still needs to be handled conservatively. This also presents a favourable time for consumers to boost their savings, especially if they are planning to buy a home," says Clarke. "Saving will minimise the effect of any potential inflation-activated interest rate increases and rising basic expenses such as fuel and household utilities. Putting some money away will also help new purchasers cover their necessary fees and deposits, despite tight financial times."
Capital Gains tax remained unchanged. The percentage drop of Corporate Tax relief to 27% is significantly low and does not do much for businesses. Clarke says that it falls short of hitting its objective to help companies, entrepreneurs and the economy. "Tito Mboweni has a very tough budget to balance especially since we are recovering from years of corruption and overspending from the government as well as a bloated public sector."