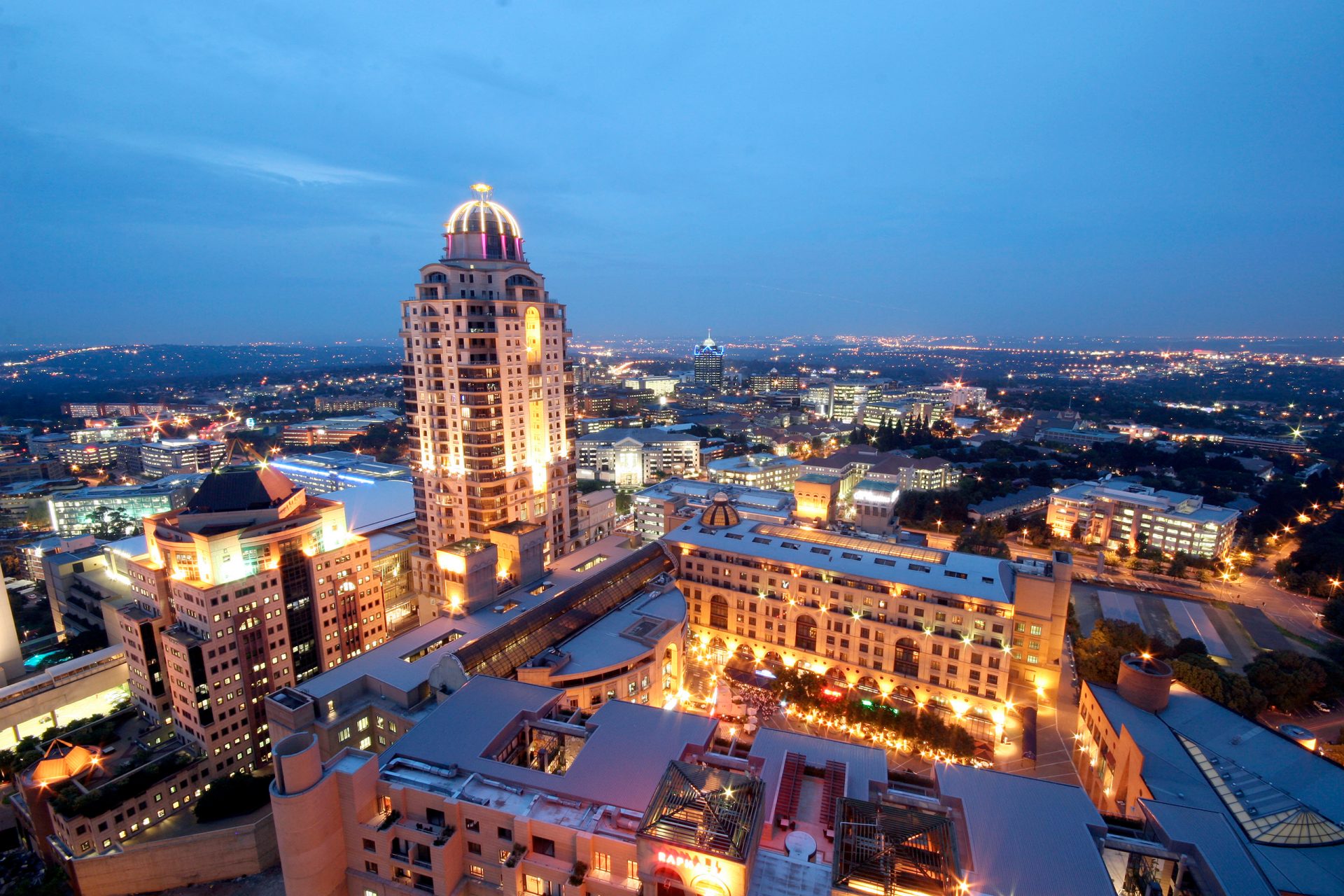 Sandton is considered the financial and commercial hub of Africa, so development in the area should offer great returns on investments. "Despite South Africa reeling under two successive quarters of negative growth and declared to be in the throes of a technical recession, Sandton is forging ahead with confidence," says Rohith Muniah of Rawson Properties in Kloof and Sandton. The suburb's skyline is spiked with construction cranes towering over immense building projects, some nearing completion while others are just starting – definitely not the norm during a recession.
Exceptional growth
Sandton has grown exponentially since its first high rise and major shopping centre, Sandton City, was opened in 1973. In the 1990s, a number of large corporates relocated from Johannesburg's CBD to Sandton, but that is nothing when compared with the frenetic influx and development presently occurring. Insurance companies, medical aids, law firms, banks and a slew of other national and international companies are now located in the area, with many more on the way. "The R3 billion global headquarters of Discovery, located at the corner of Rivonia Road and Katherine Street in the Sandton Summit precinct, is, at 112 000 square metres, one of the largest new developments, besides being the largest Green Star certified building to date," remarks Muniah. Old Mutual's Emerging Markets headquarters on Stella Road boasts 30 000 square metres of office space. Hogan Lovells occupy the double towers at 140 West Street. Werksmans Attorneys occupies more than half of the 14-storey first development at The Central, while Bowman's Law is located in the 19-storey mixed-use Alice Lane development. Sasol, Nedbank, Massmart, Ster-Kinekor, IBM and Hewlett-Packard, among others, have also located their head offices in the Sandton node.
Projects under construction
The impressive 200 000 square metre mixed-use Kgoro Central precinct is located around a public square above the Gautrain station. It is due for completion in 2024, but the first phase comprising retail outlets accessible to the station and its commuters is already in operation. The Village Walk, now redeveloped and renamed The Marc, has the first of its two towers already in use, while the second is expected to come on stream early in 2019. The first tower consists of 35 000 square metres of floor space, while the second will provide 27 000 square metres. A large part of the building will be tenanted by ENSafrica, while retail outlets, restaurants, medical suites and a gym will be located at the base of the towers. More than 3 400 basement parking spaces will be available over several levels.
Soon to be completed
The Leonardo, a joint project for Legacy Group and Nedbank, will be the tallest building in the city at more than 180 metres or 55 storeys. "Completion should be in 2019, when it will offer luxury residential apartments, penthouse suites, more than 15 000 square metres of premium office space, a conference centre, gym, spa, lifestyle area, restaurants and much more," Muniah explains. The Capital on the Park, situated at 101 Katherine Street, boasts 4 000 square metres of conference space along with 21 000 square metres of hotel rooms, apartments, penthouse suites, office space, retail areas, conference facilities, entertainment areas and ample parking. The Edge, a 12-storey development located on the periphery of Sandton Summit, offers 21 248 square metres of lettable, A-grade office space as well as a pedestrian plaza with cafes, gardens and boardrooms on the ground floor.
Still more…
92 Rivonia Road, opposite the Gautrain Station, is a multi-use entity with retail space on the lower levels along with offices, a restaurant and conference venue above. It will provide 26 464 square metres of lettable commercial office space and is easily accessible to all parts of Sandton. Katherine Towers, the new location for Bidvest Bank located between Sasol and Discovery's headquarters, will provide 21 000 square metres of premium grade office space for Bidvest, plus 12 600 square metres of premium space for rental. Northern Lights, a 38-storey, four-tower development located between the Maslow and Hilton Hotels, will bring 70 000 square metres of premium grade office space onto the market, in the core of Sandton Central's banking zone.
Live, work, play
Within the Sandton hub there is also residential property available, either as apartments or hotels. This will transform the node into an integrated live-work-play area. Sandton was not originally designed to be a business hub, so the road infrastructure could not cope with vast volumes of traffic, giving rise to extreme congestion. The roads have since been upgraded and re-planned, while parking costs have risen to discourage commuters from using private transport, and instead using upgraded public transport such as the Gautrain and Rea Vaya bus service. Sandton Central Management District (SCMD) is responsible for the management of the area.
In conclusion
"With such a vast amount of development presently occurring, and more coming on stream in the foreseeable future, it proves the point that there is still a great deal of life, capital and confidence in the South African economy," Muniah suggests. It gives hope for the future economic health of the country as well as the property market as a whole, but especially the commercial property market in Sandton.
Rawson Commercial has offices countrywide and will gladly assist you in finding the right property for your purpose. Please contact (021) 658 7100 and we will refer you to your nearest office.