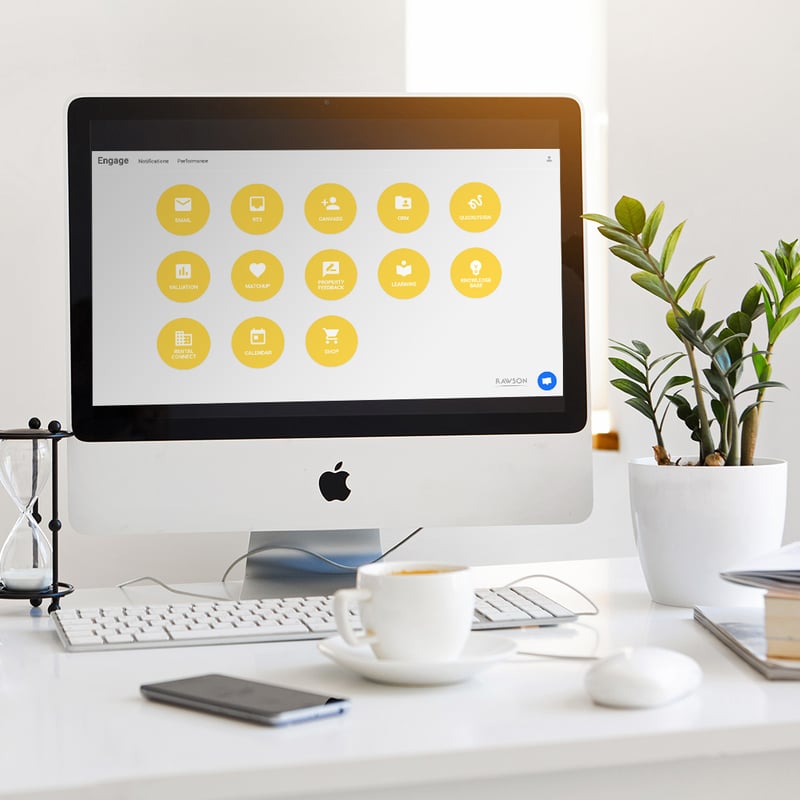 If you would like to speak to our team about the Rawson Property Group's franchise offering and the franchise opportunities available across the country - get in touch here!
Franchising is a hugely popular business model in South Africa. It's so successful, in fact, that it generates a whopping 14% of the total GDP. For entrepreneurs, franchises provide an invaluable short-cut to building lucrative operations. However, not all franchises have the same benefits, and exorbitant purchase costs, huge capital investment requirements and high franchise fees take franchise business ownership off of the table for many. The Rawson Property Group - one of South Africa's most successful real estate franchisors - believes that should not be the case.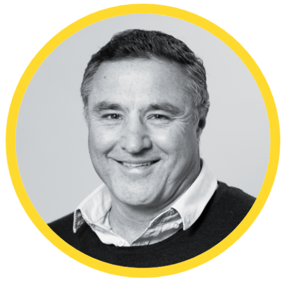 Why real estate?
According to Tony Clarke, MD of the Rawson group, few industries can beat property for ease of access and earning potential. In every economic climate, in times of high interest rates and times of low interest rates, there will always be people wanting to sell, buy, rent or let property. A recent example of this is the property industry's Covid-pandemic record. "A lot of businesses suffered during Covid, and in 2020 in particular. The real estate industry, however, now finds itself on the back of two record-breaking years!" says Clarke.
Setup of a real estate business is also a lot simpler and less costly than most other industries. The stock is already out there for the taking, and most employees earn commissions only. This means low overheads and makes for a sustainable and easily scalable business. Craig Mott, Business Growth Manager for the Rawson group, is particularly positive about recent changes to education and certification requirements, reducing time- and cost constraints on agent qualifications. "This is great news for prospective real estate business owners, as it speeds up and simplifies their road to principalship. It also means that their new agents can hit the ground running, becoming productive, income-earning members of their team."
Why Franchising?
You might still want to ask : "Why not go on my own?" The answer is simple, according to MD, Tony Clarke. "Franchises gain the edge over most start-ups by eliminating the biggest setup challenges. No need to spend months and millions defining your brand and business model, or building market presence from scratch."
With a franchise, you're buying into an established brand where all the groundwork has been laid for you. Clarke points out that it's the franchisor's responsibility to maintain the brand's competitive edge, and good franchisors will always focus on helping franchisees reach their full potential. "In return for their franchise fees, franchisees should receive ongoing support from the franchisor. You can certainly tell a lot about a franchisor by talking to its franchisees!"
Franchising through partnership
Owning a real estate franchise might start sounding like an exciting prospect, however not all real estate franchises are equal. In terms of real estate franchise options, the scope is wide when it
comes to what you pay and what you get. Different brands have different offerings in terms of purchase costs and the percentage of income paid to the franchisor, as well as the value offered to the franchisee in exchange for his or her franchise fees. "Weigh up the costs of the franchise against the level of support and training the franchisor provides, and make sure their goals align with your own," says Craig Mott.
To decide which brand is the right fit for you, Mott recommends doing some in-depth investigation. "You obviously want to look at the success of other franchises under the brand," he says, "and talk to some existing franchisees about their experience, if possible. The most successful franchise operations are partnerships, not dictatorships. You want a franchisor that is ready to listen, collaborate and support. This approach has certainly been key to our own exponential growth in Rawson franchise numbers."
Setting business owners up for success
Absolutely key to any great franchise business offering, is a tried and tested recipe for success supported by the right technology, tools and training. As in many industries, the real estate landscape is one of constant shifts and changes. However, those brands that stay agile, innovative and ahead of the curve are able to turn challenges into opportunities and offer even more value to franchisees and clients alike.
In the Rawson context, a dedicated and skilled Franchisor team has honed the ideal offering when it comes to tech, training and support - with the Rawson Training Academy offering group members free access to its full range of training courses, for life. This includes comprehensive real estate proficiency courses, ongoing training on sales skills and legal updates, systems training, statutory qualifications, leadership- and motivational programmes, and more.
Throughout the brand's impressive 40 year track record, the group's aim has always been to give agents the freedom to focus on providing expert, hands-on advice and customer centric property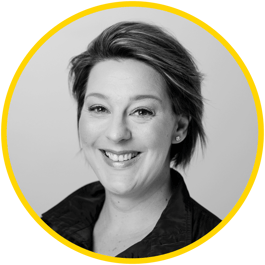 services. "Our award-winning Rawson Engage tech ecosystem has been designed to give agents access to everything they need to deliver an exceptional property experience," says Jeanne-Maré Oosthuizen, General Manager for the group. "The agility that comes with being tech-enabled has allowed us to capitalize on every opportunity to add more value than the competition."
Whether it's Rawson's customer-centric attitude or tech-enabled and growth-positive environment, the brand has certainly gone from strength to strength in recent years. Agent numbers have grown by 43% in the last 3 years, group sales revenue has increased by 44% since 2019, and rental units have increased by 27% in the same period. Today, with 228 Franchises and more than 2000 people flying the Rawson flag, the prospect of becoming the biggest real estate brand in South Africa is well within reach.
Making ownership more accessible
Rawson Property Group is passionate about making real estate business ownership more accessible to entrepreneurs, as well as offering existing businesses the opportunity to scale and grow their operations exponentially.
"Our no-cost business conversion offering allows existing real estate business owners a chance to join the Rawson brand without paying a franchise purchase fee," says Mott. "Of course each business is assessed based on certain minimum requirements, but this offering essentially gives owners the opportunity to capitalize on the brand's national brand presence, its award-winning systems and lead generating marketing campaigns, as well as additional opportunities to earn."
Entrepreneurial new entrants to the industry looking to own a Rawson franchise are charged an extremely competitive franchise purchase cost, made up of an upfront deposit and the option for the business to pay for itself. This offering comes with a unique buy-back guarantee, where the franchisor undertakes to buy the business back from franchisees at the original entrance fee, should the business not find its feet within the first 24 months.
"This speaks to our confidence in 'the Rawson way' and our absolute belief that our leadership, our culture, our training and our support offering is a recipe for success," says MD, Tony Clarke. "As a franchisor, our ultimate objective has always been to create a space where people can be commercially active, earning a living and creating new value in the form of sustainable businesses. We really do go above and beyond to set franchisees up for success."
Half of franchisees' monthly franchise fee is invested straight back into building Rawson brand presence, running marketing and advertising campaigns, and generating business and recruitment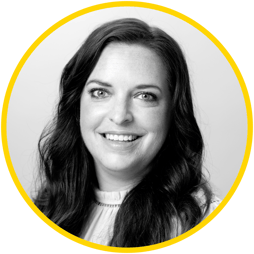 leads for franchisees. "Our marketing and lead generation campaigns have been recognised extensively, having achieved four consecutive wins in the 'Best Real Estate Marketing South Africa' category at the annual Global Brand Awards," says Debbie Reabow, Brand Manager for the group. "We're passionate about customers and about making it easier for franchisees and agents to add value when engaging with them. We take care of the hard yards in terms of bringing clients to the brand, so that our agents can focus on providing them with exceptional client service."
The opinions that count
The Rawson Property Group's most meaningful award to date didn't come from an international body, however. Instead – true to form – the Rawson Property Group's proudest moment came from within. Where franchisee-franchisor relationships are often strained and even adversarial, it's a completely different story in the Rawson brand.
"Last year, our franchisees got together and arranged, of their own accord, to award our team as Best Real Estate Franchisor," says Tony Clarke. "It's hard to convey just how proud we were in that moment. It really was a testament to the culture of leadership, mentorship and passion that we strive to cultivate throughout our Rawson Property Group family."
"I am so proud of how much I have grown in the last 8 years", says Funeka Fiki, Rawson agent since 2014 and new franchise owner since 2020. "The ongoing training and business development support available to us has enabled me to grow my own team and I am excited for what the future holds!"
Cape Town based franchisee Haroon Gaffoor was overwhelmed with the assistance he received during the set-up phase of his business in early 2021. "Coming from an investment and banking background, starting my own real estate business was a bit out of my comfort zone. I approached three brands and Rawson's approach set them apart totally. The guidance I received from the Rawson team was invaluable, and the availability of mentorship from management - all the way to the MD - is key in building my business."
Dirk Joubert, Franchisee of one of the brand's fastest growing new franchises, shares Fisher's appreciation. "Buying this franchise has been the best decision of my life, by far! I feel so blessed and can't thank the Rawson franchisor team enough for their support."
Both Joubert and Gaffoor go on to laud the Rawson Training Academy and marketing support offering, as they look forward to achieving their ambitious market share goals. "I have full confidence that with the backing of this spectacular brand and team, I'm going to be smashing my targets much sooner than I expected," says Gaffoor.
Rawson franchise opportunities across South Africa
"It's been incredibly rewarding to see individuals, teams and businesses grow and we are excited to give more people the opportunity to build and scale sustainable, successful operations." says Clarke. "As mentioned earlier, few franchise industries can beat property when it comes to ease of access and earning potential. And we truly believe that few real estate franchisors can beat the Rawson offering : a 40 year track record; a low franchise purchase price; significant marketing reinvestment by the franchisor; award winning technology; free lifelong training; and a proven success-recipe. All backed by a unique buy-back guarantee."
Clarke goes on to remind anyone who is interested in pursuing real estate franchise ownership, to spend some time on finding the right fit based on their own needs, skills and finances. "At the end of the day, it's in nobody's interest when a new business fails. Whatever decision you make, make sure it's weighted heavily on what you get for your franchise fees, and whether or not you will have the guidance and support you need, post-purchase."