Few property experts were surprised by today's announcement that interest rates will be increasing for the second time in a row. With prime hitting 7.5%, however, some are raising concerns over the wisdom of any further increases this year.
"Our economy is already under severe pressure," says Tony Clarke, MD of the Rawson Property Group. "We've only just been upgraded from junk status by certain rating agencies, and we have a long way still to go in terms of recovery."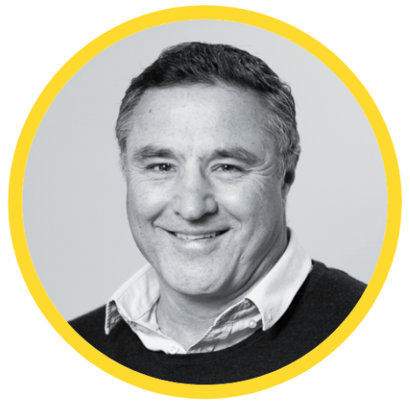 According to Clarke, the extended period of record-breaking interest rate lows has been pivotal in helping the country ride out the pandemic so far – largely because of its impact on property.
"The property sector is an important – and significant – contributor to the GDP," he says. "The buoyancy it experienced as a direct result of the low-interest rates has played a critical role in keeping our economy afloat over the last two years. Any impact on that buoyancy will also impact our economic recovery. That's not something we want to play games with in our present situation."
Interest rate increases aren't just abstract economic influences, however. They also have a very real impact on the daily lives of South Africans.
Clarke says low-interest rates enabled many first-time homebuyers who were previously financially excluded from property ownership to get a foot in the market. "Being able to own property gives people a sense of place, a sense of pride, and the ability to start building generational wealth. You cannot overstate the importance of that in a country like ours, where we are still struggling to address our massive historic inequalities."
While the latest interest rate increases have been mild, Clarke says they can still have an extraordinary impact over the lifetime of a bond and make a real difference to buyer affordability.
For example, someone buying a R1million property at 7% (prime three months ago) would have paid R7,750 per month and a total of just over R1 860 000 over the lifetime of their 20-year bond. With an interest rate of 7.5% (prime today) those monthly repayments increase to R8,060 and the total repayment to just over R1 934 400.
"That almost R100k difference could put a child through tertiary education, launch a new business or secure a retirement," says Clarke.
First-time and entry-level buyers weren't the only ones benefitting from low-interest rates, however. Clarke says investors also flocked to the market over the last two years to take advantage of attractive financing.
"More investors on the property market create more favourable conditions for developers to build residential projects," says Clarke. "That's something we desperately need, with huge unmet demand for housing across our nation. Rising interest rates will inevitably curb investment and, therefore, development, once again making property less accessible to a large proportion of our population."
Clearly, rising interest rates have the potential to do far more damage than just reducing property market activity. But is that damage already done, or is there hope for the future?
"I do think this latest increase was premature," says Clarke, "but South Africans and their property market are both extraordinarily resilient. As long as future interest rate increases are done so and kept low - We're expecting to see at least 5 different rate hikes for this year and we expect this to be done responsibly and slowly, with small increases of 25 basis points each time, so that it would not put any additional stress on the economy – and the property market should be able to absorb the hit and continue on a positive trajectory."