"Disruptors in the real estate market may be described as new developments, trends or technologies which alter the way business is done and understood in the existing market," says Leon Breytenbach, National Manager of the Rawson Property Group's commercial division. Breytenbach discusses a few of these disruptions in order to better understand their workings and how they may be capitalised upon. The commercial property market has undergone some great changes in the past, and there could be major changes in the pipeline due to the occurrence of constant technological advancement.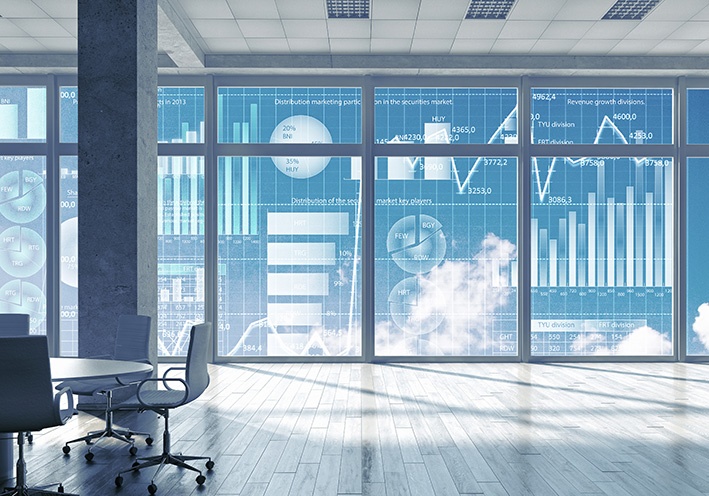 Change in distribution and logistics
As online shopping drastically increased in popularity, customers expect faster execution of their orders, even same day delivery in many instances. Some retail properties may look to evolve to dual functioning entities which receive consumers in person as well as managing on-line orders and deliveries. This may, in some cases, require a smaller visible retail presence but increase the need for more localised warehousing in order to speed up the delivery process. "Owners of suitable industrial spaces may potentially benefit as they redesign their properties to facilitate this new market," Breytenbach suggests.

Co-working or shared workspace
A new niche asset class has arisen, based on open-concept, collaborative, member-focused working environments. Co-working spaces or pop-up office locations which may be rented for a day or longer are becoming increasingly popular as technology permits businesses to run off-site for most of the time, requiring short periods in a formal office environment. Small or micro companies as well as start-ups require configurable spaces and flexible leases in order to manage the fluctuation in their business growth. These shared spaces provide all the necessities of a regular office: reception services, telephone connectivity, wifi, open plan offices, suites, meeting or board rooms, kitchens with free tea and coffee, access to copying, printing, binding, a cleaning service, security and safe parking. "Exponential increases in communication technology and broadband access have also allowed corporates to take advantage of the benefits of remote workforce, thus requiring smaller or less permanent office space." explains Breytenbach.
Crowdfunding
"Crowdfunding is a concept where people with a small amount to invest can pool their resources with other similar individuals, in order to collectively acquire commercial property," Breytenbach explains. In the past only those investors with available finance or sufficient surety for a bank loan could afford to purchase large commercial real estate, but crowd-funding has allowed smaller investors to get a foot in the door too. This factor alone could change the dynamics of commercial real estate business in the future. There are already numerous platforms and internet sites devoted to introducing suitable parties to crowdsourcing opportunities .
Change to the traditional agent model
Advancement in technology has provided universal access and transparency of data of all kinds; no less in the commercial real estate field. "Technology has brought together tenants and property owners through cloud computing, smartphones and social media," Breytenbach explains, "providing a supremely convenient way to obtain property information." Consumers are realising that using digital technology to obtain information permits them to make more informed decisions. Similarly, agents and brokers require up to date digital solutions in order to better assist their clients, thus continuing to fulfil their role in the market albeit somewhat differently. It may even be prudent for both agents and brokers to diversify their areas of expertise. They could expand their services by investing in data and technology so as to include consulting and collaborating with start-ups.
Shifting demographics
"The current fluidity in the demographics of the commercial real estate market offers a challenge to investors and brokers to know what the next best investment will be," suggests Breytenbach. The exponential growth in urban development due to more and more people moving into cities, coupled with the longer lifespan of the baby-boomer generation as well as vastly differing lifestyle choices being made by the millennials, are all major factors in the shift of the demographics of both the residential and commercial real estate market. Though technology may also be considered a major disruptor, in this instance it is proving to be an asset to real estate professionals. It is providing new, more efficient systems and live data which helps individuals to keep their finger on the pulse of changing trends and demographics in the market.
Rawson Commercial currently has offices countrywide and looks forward to assisting you in your commercial property investments. Please contact (021) 658 7100 and we will refer you to your nearest office.