January marks a pivotal moment for Mauritius and the Rawson Property Group as the first yellow franchise opens its doors on the popular island destination. According to Rawson Property Group MD, Tony Clarke, this exciting expansion will provide ground-breaking investment opportunities for South Africans as well as local Mauritians.
"Mauritius has become a very popular emigration destination for South Africans, and is also a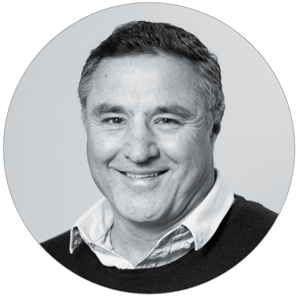 favourite spot for business relocation and expansion," says Clarke. "It has enviable political stability and an impressive track record of economic growth, with very liberal, business-friendly policies and extremely favourable tax laws."
Indeed, with income tax capped at 15% and land transfer tax at 5%, Mauritius is a very tax-efficient destination for South Africans. Zero inheritance and capital gains tax only adds to the appeal for those weighing up the benefits of long-term investments like property – something the new Rawson Properties Mauritius franchise will be able to facilitate for investors both on- and offshore.
"Next to the French, the second-largest number of foreign investors in Mauritius is now South Africans," says franchisee, Isabelle Hardy. "That said, we also have buyers from Great Britain, Reunion, Madagascar, Australia, Canada, Belgium, Switzerland and China. Our buyers range from seasoned investors to seniors coming to retire, to working professionals and young couples looking for a safe, lifestyle-focused place to raise their families."
Hardy says most South Africans tend to invest around the MUR8.5mil mark (ZAR3.2mil), although other foreign investments range all the way up to MUR39,860mil (ZAR15mil). The average 4-bedroomed villa on an erf of 1000m2 will cost upwards of MUR37,867mil (ZAR14,288mil), but more compact properties are available for far less.
"Foreign buyers are only allowed to buy freehold land," says Hardy, "but there is a wide range of properties to choose from within that space. In fact, between the IRS [Integrated Resort Scheme] RES [Real Estate Scheme], and PDS [Property Development Scheme], there have been almost 150 new developments approved for foreign investment since our property market was opened up to international buyers."
Some of the more popular developments open to foreign nationals include: Le Parc de Mont Choisy Golf and Beach Estate, Rockview, Ki Resort Apartments, and Nautilya in the north; Pointe d'Esny le Village on the southeast coast; and Akasha Villas and Asmara Beachfront Residences on the west coast.
"Beachfront and sea-view properties are the most expensive," says Hardy, "with those across the coastal road with mountain views, for example, being more affordable. Price trends are stable, but demand is low because of Covid-19. During the pandemic we saw a lower demand from the European market and a high number of property enquiries from keen South Africans. With Covid-19 still prevalent, potential clients aren't able to visit Mauritius at the moment, and our team have been remotely interacting with these clients, providing as much digital information as possible.
Stable price trends, together with the depreciation of the Mauritian rupee against other currencies, means there are some great opportunities for foreign investors." Low-interest rates on offer from Mauritian lenders means locals can also get in on the action and take advantage of Mauritius' incredible capital appreciation on properties. This typically ranges from around 35% to as much as 60% within 3 to 5 years. Add to this gross rental yields of 3.5% to 4% per annum in prime developments, and it's no wonder Mauritius has become such a popular investment destination.
"We're very excited to be bringing the Rawson brand and Rawson property experience to Mauritius," says Tony Clarke. "It's a vibrant and unique country with a very exciting property market. We have every confidence that Isabelle and her team will be invaluable partners to local buyers and sellers as well as essential eyes and ears on the ground for investors from further afield."
"We are very privileged to live on an amazing island with incredible people, places and properties," adds Hardy. "We can't wait to share our knowledge with buyers and sellers from around the world, supported by the best technology, tools, training and real estate network."
Thinking about owning property on this magical island?

Click
here
to start your property search now!