Affordability has always been a challenge on the South African housing marketing, with low- and middle-low-income citizens struggling to access property as an investment. As interest rates begin to climb and consumer finances come under increasing pressure, this financial barrier to entry is only growing.
However, Tony Clarke, MD of the Rawson Property Group says hope is on the horizon."Lenders have recently started launching some very innovative collective home buying schemes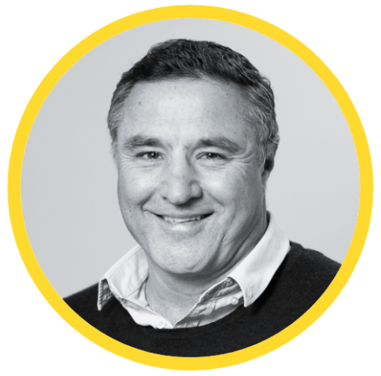 to market," he says. "These are primarily targeted at making the housing market more accessible to the average citizen by enabling them to pool their resources and buy as a group."
Collective financing is not a new concept for South Africans, with things like stokvels and burial societies enjoying widespread popularity. This is, however, the first time collective buying has been formally supported within the mortgage space.
"Shared bonds have been available, but never for such large groups," says Clarke. "Being able to co-purchase with up to 11 other people really changes the game in terms of affordability. My hope is that we'll see a lot more South Africans taking advantage of this opportunity to enter the property market and experience the financial stability, growth and independence it can offer."
While the opportunities are great, the risks of collective buying are also considerable. For this reason, Clarke says proper preparation and support are going to be key.
"As with all shared bonds, if one or more parties find themselves unable to cover their portion of repayments, the other bondholders will be held liable for the shortfall," says Clarke. "That means one individual could theoretically end up shouldering as many as 11 other people's repayments in a worst-case collective buying scenario."
Making sure co-applicants are trustworthy and able to comfortably meet their repayments is a good way to minimise this risk, but Clarke says that doesn't remove the need for iron-clad contracts outlining procedures for all possible eventualities.
"Details like property maintenance and management, the handling of a future sale and how to exit or end the co-ownership if necessary all need to be considered," he says. "The use of a professional rental agent should also be encouraged with the rental market particularly tough right now. Successfully finding and placing a good quality tenant and conducting regular, thorough inspections is absolutely critical to an investment property's success. It's also very difficult to get right, particularly as a first-time investor."
While collective buying may find some footing in the luxury investment market, Clarke says the majority of collective purchasers are likely to be entry-level first-timers. He encourages property professionals to provide the support necessary to ensure these first forays into property investment act as a stepping stone to future success.
"This is a wonderful opportunity for us to create a more inclusive property market," he says, "helping a wider range of South Africans experience the extraordinary investment potential of property. With our support, advice and assistance, this could be the beginning of a whole new financially empowered future for our collective buyers, and provide a much-needed boost to our country's GDP."