Be the perfect host with these seven genius tips for welcoming guests into your home these holiday
Make up a bed fit for royalty
Whether you're staying in a five star hotel room or a cramped attic at a friend's house, the moment the door clicks behind you, you'll likely do the obligatory bed check. And so will your guests.
Are the sheets clean? Is the mattress hard or soft? How many pillows and blankets are there? All of these are important questions to ask when sleeping in a foreign bed.
Now, not all of us can afford Egyptian cotton, but you'd be amazed at how luxurious simple white bed linen can appear when it's crisp, clean and smelling faintly of lavender.
Look out for sheets with a pretty pattern, take the time to iron your guest linen and always leave some extra pillows and blankets in a cupboard or basket nearby.
On a more practical note, invest in a good mattress cover and dust-mite covers for your pillows and duvets. Your allergy-prone guests will thank you.
Turn your bathroom into a spa experience
There are few things more awkward then having to use someone else's bathroom, so before guests arrive give your bathroom the blitz spa treatment.
Remove all of your bathroom clutter, so your guests don't have to deal with your old razors and half-empty shampoo bottles. Give everything a thorough scrub, put out a fresh bath mat and display a few travel-sized toiletries for your guest's use.
A few useful items to include: a toothbrush, toothpaste, cotton wool, shampoo, body wash, bandaids, and headache tablets. Especially if your guests are staying over New Year.
Place soft, fluffy bath towels on your guest's bed so they don't have to guess which towels to use, and provide them with bath robes and slippers so they don't have to risk getting caught exiting the bathroom in a towel. A moment we all dread.
As a host, you want to make your guests feel welcome, but not so welcome that they leave the front gate unlocked and the patio doors wide open. We're all guilty of being a bit switched off while on holiday but guests can be a real security risk if they're not properly briefed.
On arrival, give your guests their own set of keys and take the opportunity to run them through your household security setup. If it's complicated, print it out on a little card for them to keep.
There's no need to make it a military-style operation, but let them know how to turn the alarm on and off. Show them where the panic buttons are and whether there are any security doors that need to be kept locked.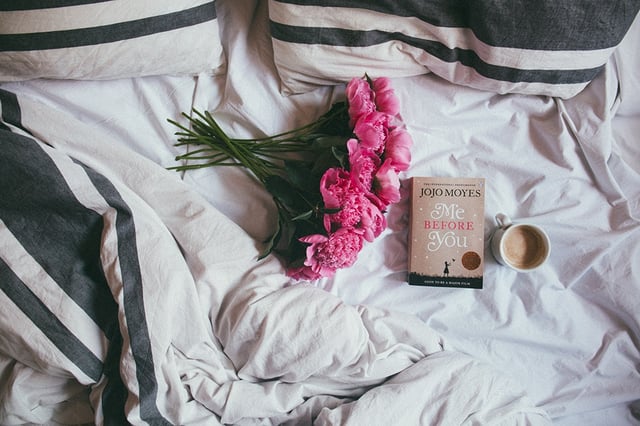 And then make them a cup of tea and bring up the weather, of course.
Have handy info at the ready
Likely the first question your guests are going to ask is, "What's the wifi password?" Closely followed by, "Can you spell that?"
You can avoid this and other 'Frequently Asked Annoying Guest Questions' (FAAGQs) by leaving an information leaflet for them in their bedroom.
Yes, even family members staying for the holidays will want to know where the nearest pharmacy is and who they should call in case of an emergency. By printing this out, you'll hopefully avoid having them knock on your bedroom door to ask you in the middle of the night.
You can also include your favourite restaurants, good places for walks, and any fun nearby activities.
Add a few five star touches
You may only be able to offer your guests a blow-up mattress in the living room, but that doesn't mean you need to skimp on the thoughtful details.
Place water carafes and a small basket of fruit and nuts next to their bed, as most guests will feel too embarrassed to look for snacks in your kitchen cupboards. Add a vase of fresh flowers (or a scented candle if your guests have allergies) and a selection of books and magazines for their reading pleasure.
You can even place a chocolate and note on their pillow. They'll think they've checked into the Ritz.
While fluffy robes and flowers are a nice touch, the one thing every traveller really needs is a… plug adapter. And a hair dryer. And hangers.
While it's fun to welcome your guests with sweet gestures, don't get so caught up in the charming details that you forget the essentials.
This is especially important if your guests are in town for an event. There's nothing more stressful then getting ready for a wedding when you can't charge your phone to find directions, iron your shirt, or dry your hair. Help your guests out by making sure you have all these basics covered.
Just don't forget to write your name or initials on your plug adapters with a permanent marker. Otherwise, they will grow legs and disappear faster than you can blink.
Check in to your own guest room
Your spouse may look at you a little strangely when you request to sleep in the guest room one night, but you'd be surprised at what you may discover by stepping into your guest's shoes.
While you may have thought your guest room was a peaceful sanctuary, in reality, noisy neighbours and bright early morning sunshine may be the reason your guest's are requesting headache pills with their coffee.
Invest in blackout blinds and a noise machine if necessary. Nobody wants to host grumpy guests.