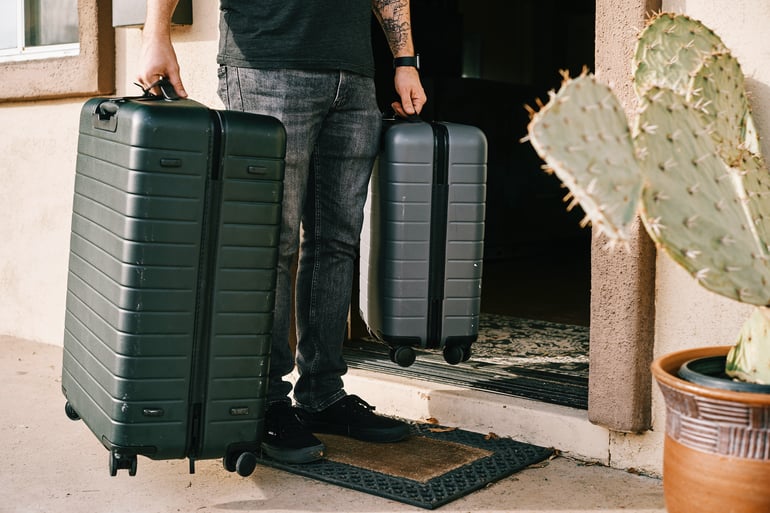 Moving to a new city can be an incredibly exciting prospect, but it also comes with its challenges – like finding a place to live. Finding a great property to rent or buy in a place you know well is tricky enough… where do you even start when you're moving to a city you barely know?
"A lot of South Africans are facing exactly this challenge at the moment," says Tony Clarke, MD of the Rawson Property Group. "It's certainly stressful packing up your life and heading into unfamiliar territory, but that's no reason to be cornered into bad property decisions that could affect you for years to come."
So how do you make sure your decisions are the right ones? Clarke suggests asking yourself these questions as a start:
Do I want to rent or buy?
"In most cases, a short-term rental while you get comfortable with your new job and a new city is a smart idea," says Clarke, "but there is a case to be made for buying if you have the financial means to do so."
According to Clarke, buying an entry-level home in your new city can be a great way to establish a secure home base from day one, with the bonus of becoming an income-earning investment if you rent it out when you're ready to move on.
"Starter homes and sectional title properties typically appreciate faster than their luxury counterparts, achieve better rental returns and often have lower maintenance responsibilities," says Clarke. "That makes them ideal as relatively affordable entry-level investments that can double up as a place to live while you get settled in your new city."
Clarke does warn against buying a home with the intention of selling again in the near future, however.
"You need to be willing to hang on to a property for at least five to ten years to recoup your investment," he explains. "If you're not ready for that kind of commitment, or are worried that you may not be making a well-informed purchase decision, a rental property is a safer idea."
Do I need to be close to certain areas for work or school?
Choosing a neighbourhood in an unfamiliar city is always tricky, but Clarke suggests narrowing your options down by charting your likely commute every day.
"If you look at where you're going to be working, shopping, or sending your kids to school, certain suburbs will likely stand out as particularly central or convenient," he says. "I'd recommend getting in touch with a few neighbourhood real estate or rental agents who can then advise you on options in your price range, or guide you to alternative areas that better suit your desired lifestyle."
Clarke also suggests doing an online search of potential suburbs to get information on things like community groups and crime statistics.
"A lot of neighbourhoods have websites or Facebook groups these days, which give fantastic insights into the type of community you'd be joining," he says. "It's a great way to get the inside scoop on your potential 'hood', and even make a few local friends before the big move."
Can I trust my estate or rental agency?
"Unless you can afford to spend some time in your new town before you move, you may have to decide where to live based on nothing more than your agent's recommendations and some photographs of the property," says Clarke. "If that's the case, you'll want to be one hundred percent certain that your agent is reliable, honest, and has your best interests at heart."
To set your mind at ease, Clarke recommends opting for an experienced agent from a reputable brand, preferably with contactable references in your new city.
"Remember, most national brands can assist with referrals, so you can always pop into your local franchise and ask for recommendations," he says. "It's a great way to make sure your new agent is held to the same professional standards that you've come to expect from those in your hometown."