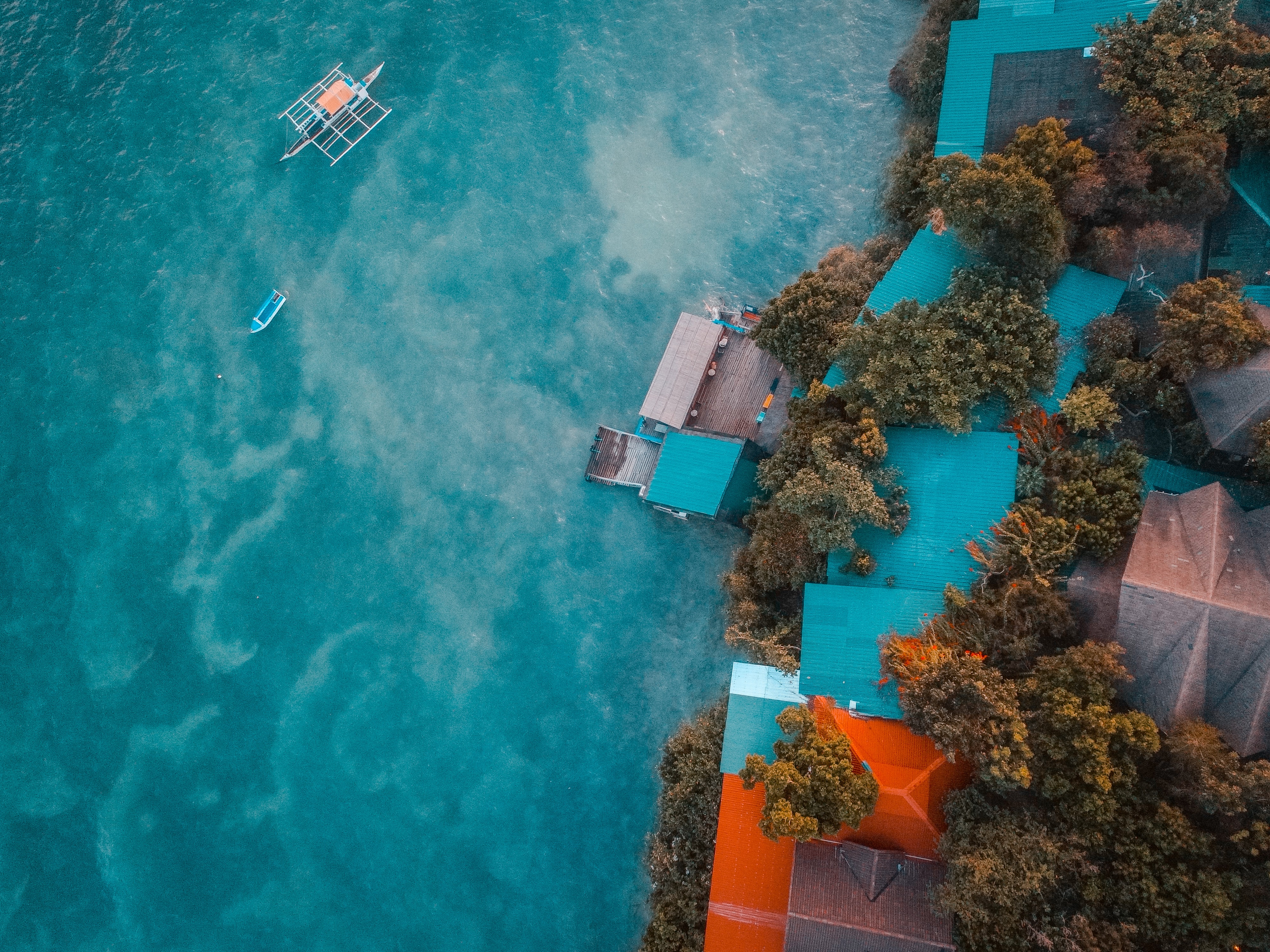 South Africa is a mere 3 500km from the paradise island of Mauritius, and it takes just under 4 hours to get there on a direct flight. It doesn't take much convincing to draw you to Mauritius, and the potential prospect of owning property on this magical island is an utter dream.
Mauritius is politically and economically stable and has one of the most secure economies in all of Africa. It is a melting pot of cultural diversity, breathtaking natural beauty and laid back island life. The tourism industry is thriving, and the island draws investment from the world over but predominantly from Europe and the United States. There is plenty to love here, and the government is making it even easier for foreign nationals to invest.
If you're looking for a piece of Mauritian paradise and you have more than R2.24 million rand to invest, check out Mauritius and own a bit of island life!
The Lay of the Land
In the last few years, the Mauritian government has put time and energy into developing investment schemes that create the opportunity for foreign nationals to own residential and commercial property. These schemes are designed to facilitate and foster foreign direct investment.
Foreign nationals wishing to invest, work, live or retire in Mauritius have many attractive opportunities afforded to them through the Property Development Scheme (PDS), Real Estate Scheme (RES) and the Integrated Resort Scheme (IRS).
Notable changes were made to the Non-Citizens (Property Restriction) Act in 2017 and investors (non-Mauritian) subject to security clearances, can now buy apartments and commercial properties that don't form part of the rules in the IRS, PDS, and RES schemes.
The latest amendments are incredibly positive for South African investors as the amendment carries with it a much lower minimum investment amount than other more costly schemes. So how exactly can South Africans max out all there is to offer and invest in property in Mauritius?
The Low Down
In partnership with Mauritian local banks, South Africans can apply for mortgage loans with interest rates from 7% and up as long as they can finance at least 40% of the total purchase price. There are additional criteria that will need to be met, and South Africans will need to do the following:
Obtain a valid tax clearance certificate,
Register with the Mauritian Board of Investment (BOI) and obtain a security clearance,
Get pre-approval from the Reserve Bank for the transfer of funds in both South Africa and Mauritius,
Hold an individual investment allowance of R10 million Rand per annum.
Investors can then purchase any development property at a minimum value of R2.24 million Rand or MUR6 million Mauritian Rupees.
The steps required are simple and straightforward, but what are the various investment schemes on offer?
Integrated Resort Scheme (IRS)
Looking for a luxury villa in a resort? The Integrated Resort Scheme (IRS) offers foreign investors and companies the opportunity to purchase upmarket villas up to 5 276 square meters (1.32 acres) in size. Incepted in 2002, the Integrated Resort Scheme (IRS) under the Companies Act (of Mauritius) 2001, encourages the development and sale of luxury residential and resort property in locations set aside by the government.
These properties are developed at incredible international standards and have access to world-class amenities and recreational facilities.
Foreign nationals are eligible for this scheme as long as they can secure an IRS property and invest a minimum of R7.3 million rand (US$500 000) excluding any relevant taxes. In addition, during the entirety of property ownership, this purchase ensures that the investor and their family holds a Mauritian residency permit as well as a tax resident permit.
Real Estate Scheme (RES)
If you're not looking for something as grand as a luxury high-end villa, the Real Estate Scheme (RES) is a scaled down version of the Integrated Resort Scheme (IRS) that offers investors a chance to engage in smaller scale property development. With the RES there is no minimum investment threshold making this a much more affordable option for those still looking to experience Mauritian life. One of the essential criteria is that total land ownership by any individual needs to be less than 10 hectares and that individual sites should not exceed 1 acre.
It is important to note that any investment less than US$500 000.00 will mean that you are ineligible for the residency permit but should the investment exceed this threshold, investors will benefit from being able to apply for a residency permit.
The Property Development Scheme (PDS) and Residency
Starting in 2005, the Property Development Scheme (PDS) is the latest instalment by the Mauritian government to encourage foreign investment, and it allows for various types of residential development by foreign investors. PDS is a combination of the core elements of the Real Estate Scheme (RES) and the Integrated Resort Scheme (IRS). For all new developments and real estate projects, the PDS scheme has not replaced the IRS and the RES but merely presents different buying options for those interested in investing; such as the option to buy property less than MUR6 000 000.00 (equivalent to around R2.3 million).
The unique factor in this scheme is that the government has stipulated that social upliftment of neighbouring communities be included when any PDS development is initiated. These projects must foster the social and ecological development of surrounding areas.
Initially, 25% of all units were to be set aside for Mauritian nationals and members of the Mauritian Diaspora. However, this is no longer the case after amendments made to the PDS in 2016 and 2017. Now all property units can be purchased by foreign nationals wanting to invest, and there are no restrictions on the maximum land area owned.
As part of the PDS, permanent residency can be pursued by purchasing a property. The value of the property needs to be higher than US$375 000.00 which has been significantly reduced from the previous minimum of US$500 000.00.
The permit is maintained throughout property ownership, and it must be noted that should the property be sold, the residency will be forfeited. The greatest benefit of this permit is that property owners immediately qualify for a 20 year residency permit even when the property is still in development or purchased merely for investment. This is excellent news for those looking for a relatively easy route to permanent residency abroad.
The Occupation Permit (OP)
This Occupation Permit (OP) is a joint residence and work permit that allows foreign nationals to reside and work in Mauritius subject to specific criteria. This applies to investors, self-employed non-citizens and professionals working in the services industry. The OP is also available to retired non-citizens.
The Occupation Permit (OP) has recently been extended from 3 to 10 years, and permit holders can bring parents and dependents under 24 to live with them. Additional spousal work and residency permits are no longer necessary as they have been collapsed under this permit.
Wondering about the practical steps of purchasing your first investment? Here are the top 6 steps you need to follow to start your Mauritian property portfolio:
Priority one, you will need to open a Mauritian bank account,

Secure the property by signing a reservation contract,

Get the banking details of the specific escrow account for your particular property,

Pay the deposit on the property to secure it,

Submit your Application for Permission to Acquire Property and all your Know Your Customer Documentation. This will need to be submitted to the Economic Development Board (EDB).

Sign the deed of sale, and you're all done!

After the deed of sale is signed, the notary will register the property under the buyer's name. Once this is done the buyer can submit an application for their residency permit to the EDB. The residency permit takes one to two months to obtain. Welcome to the Island!
Thinking about owning property on this magical island? Click here to start your property search now!