Is your business so successful that you have to turn customers away due to a work overload? This could be the perfect time for you to consider expanding your operations, either by increasing the size of your current premises, relocating to larger premises or establishing a second operation in a different area. Nonetheless, it would be wise to consider all aspects of an expansion or relocation before rushing into it. "Carefully weighing up all facets of your business will help you determine whether the time is right to move on to the next level," says Leon Breytenbach, National Manager of the Rawson Property Group's commercial division. Careful planning could make this the best move you have ever made, but an ill-considered decision could cause problems.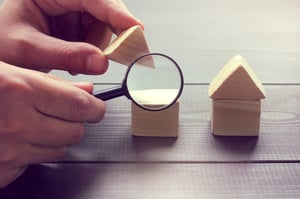 An increasing customer base
Is your customer base constantly increasing while you still retain the majority of your existing clientele? This shows that your services or products remain in high demand.
Net profits
After paying all expenses, if your business shows a regular profit which is increasing steadily despite market fluctuations, then investing some of this income to grow your business would not be unwise. The market can, however, be unpredictable, so you need to plan wisely for the long term.
Industry growth
Will the demand for your type of products or service continue for years to come? "Be aware of advances in digital technology and the impact this is having on many businesses. Will this adversely affect your business in the foreseeable future, or is there some way you can expand your business by utilising new technologies?" asks Breytenbach.
High demand
Are your customers constantly demanding more products, services or longer hours from you? Then it would seem you have good reason to expand your business. Long waiting periods for services or products, long queues at till points, or having to travel too far to reach your place of business could cause customers to go elsewhere. Expanding your operation may pre-empt this happening.
Finances
"Carefully estimate all of the expenses you will be facing in order to ensure that you are in a position to grow the business as you envisage," Breytenbach advises. Whether moving or expanding, remember to include the costs of upgrading or installing Internet, Wi-Fi and computer systems; moving or updating your telephone system; redecorating the offices if needed; removal costs if you are relocating; and possible upgrading of the electricity supply if the existing setup is insufficient for your needs. Allow for the cost of changing stationery as well as advertising the greater work capacity, new address or second operation you will be offering your customers.
When negotiating the rental for your enlarged or new premises, try to secure a good deal from the landlord, as this will help to make the exercise more viable. Once you have a clear picture of the costs, it will be far easier to take the decision to expand, relocate or establish a second outlet.
Location
Location is vital to the success of any business. When you decide to grow your business, consider whether changing your location will be beneficial to the overall result. "The ideal solution would be to find larger premises which remain readily accessible to your existing customers, but where you are also able to attract new ones," Breytenbach says.
Workforce
Proximity to your workforce is important because transport costs can be crippling for the average employee. Unreliable transport causes unpunctuality or absenteeism, which will be counter-productive to the efficient running of your operation. A new location should also offer access to everyday needs for the workforce, such as schools or care centres for their children, shops, entertainment or affordable housing. Small considerations like providing a break area for employees can go a long way to optimising staff performance. Happy employees are productive employees!
Traffic
Can customers and suppliers easily access your present place of business or proposed new premises? "Traffic congestion that delays customers trying to access or leave your business might deter them, while suppliers may take longer to deliver that rush-order you are urgently requiring," Breytenbach suggests. Is there anything you can do to improve the situation, or should you rather seek another location?
Parking
Ensure there is sufficient safe, affordable parking for employees and clientele. There is nothing worse than wondering if your car will still be there when you leave a company or place of work.
Conclusion
These are just a few of the factors to weigh up before embarking on the exciting step of growing your business. "By carefully considering all aspects of the intended expansion, you may avoid unpleasant surprises which could otherwise cause the venture to falter or even fail," Breytenbach advises. It will be well worth the effort when you are able to look back at your larger, thriving business and reflect on its success and excellent growth.
Rawson Commercial has offices countrywide and looks forward to assisting you in finding the right premises to suit your needs. Please contact (021) 658 7100 and we will refer you to your nearest office.