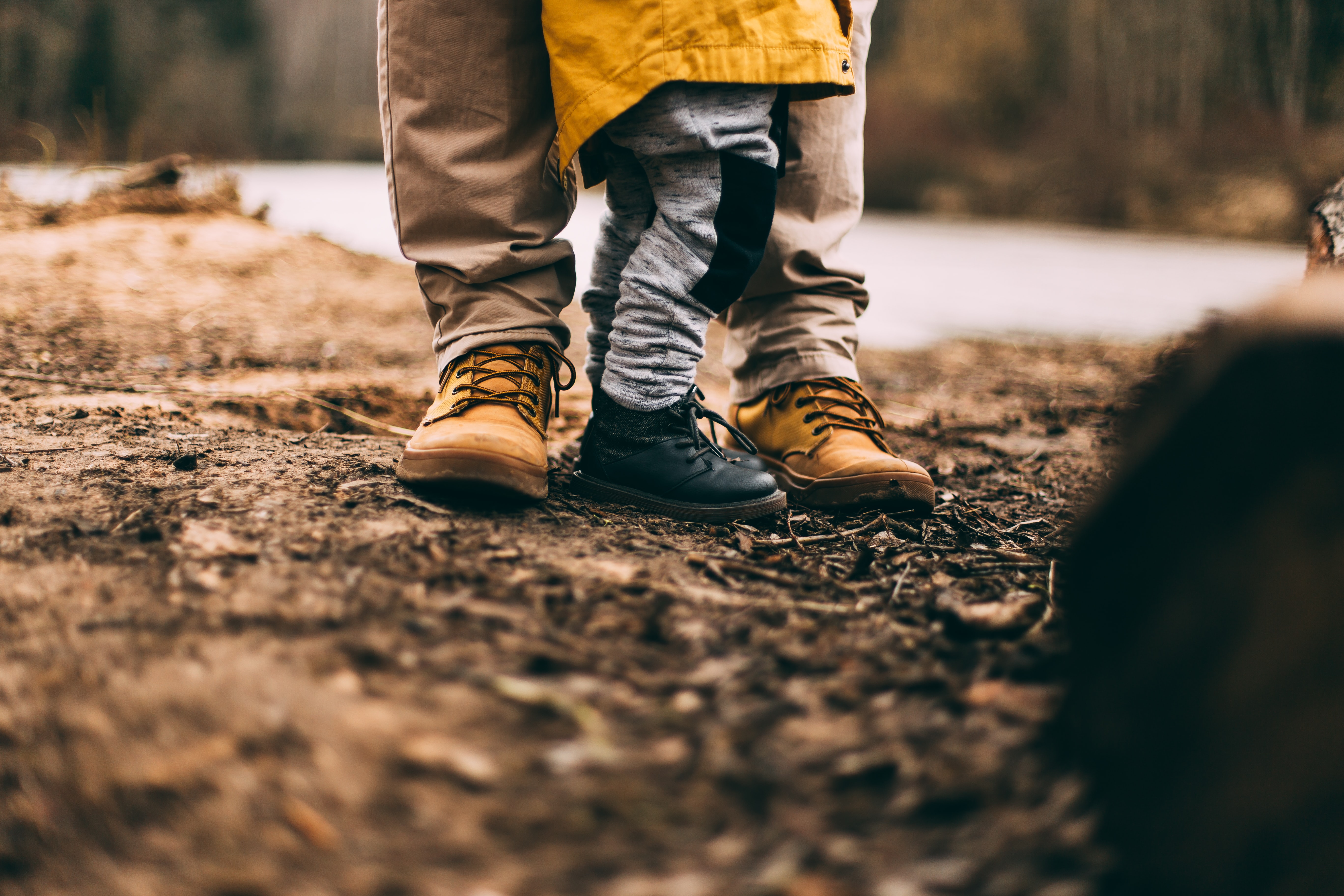 Parks, beaches, and nature reserves are now fully open to the public to enjoy outdoor activities. We take you through all you need to know about alert level 2 rules, what you need for a great day out with the family, and recommend some great escapes close to the city.
Lockdown Level 2 Rules for Hiking
Wear face masks while hiking.
Maintain a physical distance of at least 1.5 metres
Curfew is 22:00 and 04:00 but pay attention to park-specific opening and closing times.
Overnight stays at National parks are permitted with restrictions.
Overnight accommodation will be open for up to 50% capacity.
Safety first: Hike with Friends and Family
It's never good to hike alone because anything can happen in the outdoors, whether it's taking a fall and needing assistance or the weather changes for the worst, and you're unprepared for the cold. It's essential to keep social distancing practices in place, but for safety's sake, invite some friends or family to go along with you. Some hikers may be faster than others, stick together, and always check in on each other. Before you set off on your hike, make sure to tell another friend or family member that's not coming with you where you will be going and what route you will be taking.
Be prepared: What to bring on a day hike?
Cellphone
Lightweight rain jacket
Sunblock
Sun hat
At least 1.5 liters of water per person
Snacks and fruit
Hiking backpack
Hiking boots or trail running shoes
Basic first aid kit with a space blanket
Navigation resources like parks maps
Check out these amazing family friendly hiking spots in your city.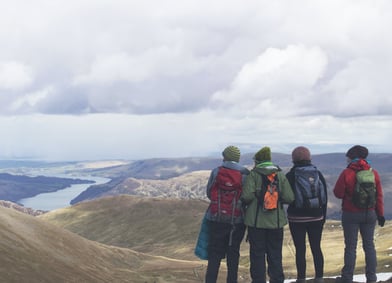 JHB: Modderfontein Reserve
Located just off Arden Road, The Modderfontein Reserve offers many activities including cycling, running, hiking, fishing and birdwatching from 06:00 to 18:00, including weekends and public holidays. It's a 275-hectare space with grasslands, hills, and dams to explore. One of the main attractions for hikers is the Modderfontein Spruit and the walking trails around Fish Eagle Dam.
All the trail walks start at Fish Eagle dam. There are several clearly marked routes, and most of them average around 4km each, which is very doable for the whole family. This is a truly unique place that offers a great escape from the hustle and bustle of city life.
No pets are allowed, as it is a conservation area. Tickets are available at the Reserve entrance. Picnicking costs are R30 per adult and R15 per child under 12 years old. Should you wish to fish in the dams, there is a mandatory fee of R100 per adult and R35 per child under 12 years old. Contact the gate before arriving to check for picnic availability on 081 351 1223.
Be sure also to check out Taroko Farms, a partner of Modderfontein Reserve. It's just up the road and offers many exciting trails to explore as well.
CT: Deer Park
Nestled in the heart of the city, Deer Park offers a peaceful escape from the city's buzz. Situated at the base of Table Mountain in the leafy suburb of Vredehoek, you can explore the pine forests to find a wide variety of fynbos, birdlife, and trickling streams. There are several short circular routes that you can follow that are no more than 3km each. But if you're looking for more adventure, you can gain access to Tafelberg road and to other more challenging routes on Table Mountain itself.
After your walk, you can choose to have a picnic at one of the many picnic tables and enjoy the city's breathtaking views. The park is dog-friendly, and no entrance fees are required. Note that sometimes the park's boom gate is closed, and you cannot gain access by car. The park is still open, but all this means is that you will need to park in Deer Park Drive and take a two-minute walk to enter the park.
KZN: Burman Bush Nature Reserve
Spanning 55 hectares, this coastal gem, in the suburb of Morningside, offers three great trails for hikers of all levels. Named after the ubiquitous Hadeda Ibis, the easy, Hadeda Trail is a mere 1km but can take an hour to complete as you explore the lively indigenous forest. Two other intersecting trails include the Pithi walk and the Forest Olive trail. Make sure to stop at the viewing deck by following the red markers for the Umgeni River's beautiful views.
There is plenty of wildlife to spot, so be sure to look out for the blue duiker as the reserve is home to the largest population in the Durban area. The duiker is not the only attraction, there are brilliant butterfly species, and an incredible array of bird species to behold. Watch out for the Vervet monkeys while picnicking as they can be pesky little critters. Contact 031 312 4466 for bookings.
Emergency essentials:
Make sure to take down the relevant park's contact numbers for all the places that you visit and save them into your phone before setting off on your adventure. In the event of an emergency, the first thing to do is call the office of the place you are visiting and ask for help. They can then advise you on the best course of action for your situation and send the park rangers, rescue team, or other staff to your aid. If there is no hotline number for the place you are visiting, you can call the regional hotlines for the Mountain Club of South Africa.
If there is no phone signal, know that SMSes can still be pushed through on very low signal. If there is low signal and you can't make calls, send an SMS to the person that you told that you were going on a hike. They can then phone the rescue services for you.
If someone in your group is seriously injured, do not move them unless they are in immediate danger. You cannot know for sure what kind of injuries they may have sustained without medical assessment, so moving them may be dangerous. Don't leave the injured person alone, but you will need to decide as a group to call for help. Make sure that at least two or more people find help while one person stays with the injured. Those that find help must make detailed notes of where the injured person is, including trail markings and landmarks, so that together with the rescue services, you can navigate back to the same spot. To make it easier, you can even take photos on your phone to record important landmarks for later navigation.
Gauteng: (074) 125 1385 and (074) 163 3952
Cape Town: (021) 937 0300
KZN: 0800 005 133