The Rawson Property Group is renowned for its progressive training programme that supports prospective and qualified agents in their life-long learning journeys as real estate professionals.
According to Tony Clarke, MD of the Group, this dedication to skills development is an important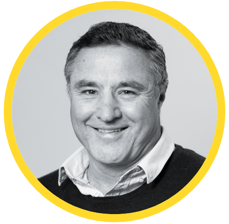 investment in not just the future of real estate, but also our country.
"We believe very strongly in creating a more diverse and inclusive real estate industry," he says. "One of the best ways we've found to do that is to make mentorship and training more accessible to prospective agents. This doesn't end the moment they qualify, either – ongoing training is essential to stay on top of industry, technology and legislative advancements. It's the only way to maintain the standard of professionalism we expect in this industry, and from all our Rawson agents."
While training often comes at a considerable expense to new and prospective real estate agents, the Rawson Property Group's full training offering is available to agents on a no-fee basis. This includes unlimited access to their full range of training courses, including required real estate qualifications, sales skills development and mentorship programs, the Rawson technology ecosystem, legal and statutory compliance training and more.
Perhaps even more importantly, the Group has recently added free Intern Agent Logbook & NQF4 Training Programmes. These comprehensive, streamlined programmes were designed to remove some of the biggest pain-points preventing intern agents from completing their real estate certification.
As per the EAAB's recent directive, persons who have been registered as Intern estate agents for a period exceeding twenty-four months, calculated as from the first date of being issued with a valid FFC, are granted until 30 June 2022 within which to submit a completed Intern logbook to the EAAB for assessment. This logbook requirement applies to Interns who were first issued with an intern fidelity fund certificate during or after the 2013 calendar year, while those who were first issued with an FFC prior to 2013 can confirm their 12 month internship by means of a letter from the relevant Principal. All agents registered as Interns for a period of more than 24 months, have until 30 June 2022 to obtain an NQF4 real estate qualification and must also have passed the PDE 4 exam by that date.
Whilst qualification requirements are essential in ensuring a skilled, professional real estate industry, obtaining these is often a cumbersome process. "With the logbook, for example, interns have to print their logbooks from the Estate Agency Affairs Board's website and struggle through understanding and populating their portfolio of evidence in an isolated, independent capacity," says Thaabiet Domingo, National Training Manager for the Rawson Property Group. "That can be extremely overwhelming, and prevents a lot of talented interns from completing their certification."
Seeing an opportunity to streamline this process, the Rawson Property Group has developed their own Intern Agent Logbook and NQF4 Real Estate Programmes, consisting of interactive sessions, ongoing support and a user-friendly online interface. Designed by agents, for agents, it leverages the Group's vast experience in taking interns to fruition, balancing theoretical training and EAAB compliance with practical workplace skills.
Newcomers to the brand with no prior experience can expect to begin their logbook process around three months into their Rawson careers, after which their pace is determined by how quickly they gain the necessary experience and evidence to progress through the program. Interns who have already gained this experience, but have resisted completing their logbooks, can populate it in as little as eight hours.
Regardless of prior experience, Rawson interns are supported at all times by their Principal agents, whose mentorship ensures they graduate as quickly as possible with the skill and confidence to deliver top quality service in the field.
"Principals are generally extremely busy, so it's important for us to help them be the best mentors possible without adding too much to their workload," says Lee Russel, Skills Facilitator at the Rawson Property Group. "In true Rawson style, we use technology to streamline repetitive tasks, and we design our logbook process to enable principles to review many months and areas of growth at a time. That makes it relatively easy for them to pinpoint any gaps in interns' learning curves and guide them to further development in those areas to fast-track their progress."
So far, the results of the brand's Logbook Programme have been excellent, with participants reporting a positive and effective learning experience.
"The material was well thought-through and engaging, and allowed for an interactive experience with other agents," says Kym Major - sales and rental agent at the brand's Bryanston franchise - who completed the process at the end of July. "The facilitator was excellent, and I received guidance at every step. For me, the whole process took only five weeks including submission and approval on the successful completion of my internship received from the EAAB."
Sarah Joseph, Office Manager for Rawson Blaauwberg, has been equally impressed.
"It's phenomenal how the facilitators designed this training program, because the biggest problem for many agents is compiling their portfolio of evidence," she says. "Some agents just don't know where to start and feel overwhelmed, but this course breaks things down in order and is super easy for agents to follow, step-by-step."
The Rawson Training Academy is currently running the third round of their Intern Agent Logbook Programme, with the first group of NQF4 Real Estate Trainees are also well on their way.
"It's a privilege to be able to share our knowledge and expertise with a whole new generation of agents," says Tony Clarke. "We look forward to continuing our contribution towards a better, stronger and more inclusive real estate industry."