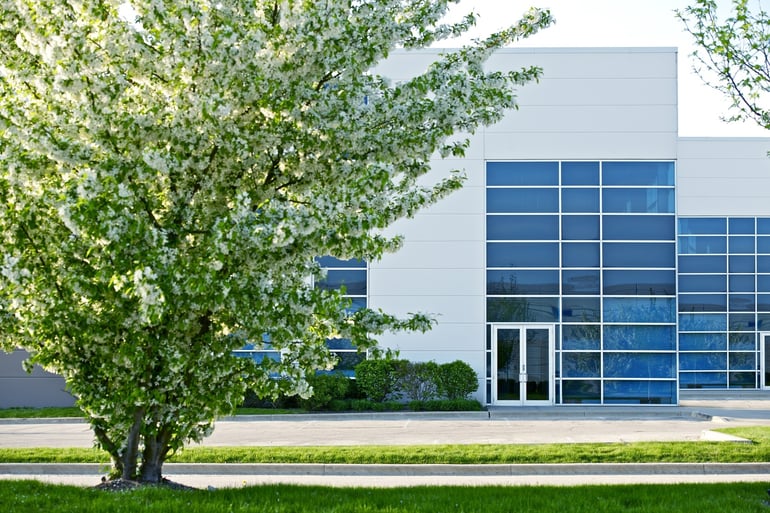 Melrose and Waverley are situated in the Sandton area of Johannesburg, forming an arc from Melrose Street west of the M1 Freeway to Hastings Avenue in Waverley, on the east of the M1. Melrose was established in 1902 with Waverley a year later. Many names in the area were drawn from Sir Walter Scott's novel, Waverley, bestowing a Scottish nuance to the area. "Melrose was initially more commercial, but became largely residential as it developed, giving rise to some of the higher priced residential real estate in the city," says Leon Breytenbach, National Manager of the Rawson Property Group's commercial division. The streets are verdant, tree lined, inviting; the shopping or commercial areas are definitely upmarket to match the ethos of the environment. Adjacent suburbs are Dunkeld, Rosebank, Birdhaven, Killarney as well as Highlands North
Access

The suburban road-grid is well established, including several major roads like Corlett Drive, Oxford Road, or Jellicoe Avenue, while giving easy access to the M1, which in turn allows access further afield. Johannesburg CBD is less than five kilometres away with Pretoria approximately 50 kilometres to the north. "The area is served by OR Tambo International Airport only 25 kilometres away, Lanseria International 32 kilometres, Rand Private Airport 28 kilometres or Grand Central Airport just 24 kilometres distant," explains Breytenbach. The Rosebank Gautrain Station falls within the boundary of Melrose, with Gautrain buses traversing Oxford Road. The Johannesburg Municipal Buses also serve the area, while minibus taxis abound.
Facts and figures

The SAPOA Office Vacancy Report for October 2017 shows that Melrose-Waverley offers 180,996 square metres of office space consisting of 116,000 square metres of prime grade, 44,799 square metres of A; 16,697 square metres of B; besides 3,500 square metres of C grade space. Of this, there is only an amount of 4,624 square metres of prime grade, 6,790 square metres of A grade plus 360 square metres of C grade space available for lease. The current vacancy rate is 6.5%, similar to six months ago. Of the 6,000 square metre development pertaining to the area, only 1,500 square metres remain to rent as the balance has been pre-leased. Existing tenants vacating old premises to move into new, could cause a slight vacuum until stasis is again reached when new tenants move in. The average asking rentals per square metre are R165 for prime grade, R149 for B grade or R70 for C grade space. The new development should come onto the market at R185 per square metre.
Commercial property

The Melrose Arch complex consists of a mixed-use development which favours pedestrian traffic, having cobbled paths, red brick buildings, many open-air eateries, a big retail mall as well as office parks within the area. A full spectrum of major as well as up-market retail outlets is offered in the mall, plus a well-equipped gym. The Firs, The Mews, Mutual Square Shopping Centre plus Park Gallery are conveniently situated, while Balfour Mall, besides Benmore Mall lie on the boundary of the area, offering a comfortable alternative for the busy shopper. "Office parks are situated at Waverley Office Park, Wanderers Office Park, the Penthouse Suites, besides Melrose Arch which also offers co-working opportunities," advises Breytenbach. Some well-known company head-offices in the area are Renasa Insurance Company, Banque SYZ Suisse SA., StanLib, Bidvest, Couzyns Recruitment as well as Epic Recruitmment Company.
Amenities

Residential property is available both within estates or freehold, houses or apartments. There are some outstanding hotels in the area such as The Winston, The Peech, Courtyard Hotel Melrose, African Pride, or Protea Fire and Ice, all boasting between four and five star ratings. High-end guest-houses or lodges are also situated in the area. There are several schools such as Pridwin Preparatory School, Vuleka Primary School, Waverley Girls' High School as well as St Mary's Girls School amongst others. The Saint Vincent's Special School for the Deaf and their Combined School are also in the Melrose area. "Damelin College, the LISOF Tertiary Institution, the University of Pretoria - Gordon Institute of Business Science Tertiary Institutions are all popular places of tertiary learning to be found here," explains Breytenbach. The Faraday Medical Centre offers various medical practitioners but hospitals must be accessed in the immediate surrounds. For those wanting a breath of fresh air, there are several parks in the area, but the Melrose Bird Sanctuary with lovely sunset views of the city was recently revamped which has increased its popularity 100-fold. Zoo Lake also is only a few kilometres away.
In conclusion

If up-market office space in a beautiful setting is what you require for your company's relocation, you cannot wish for a better spot than the Melrose-Waverley area. "It ticks all the boxes," says Breytenbach.
Rawson Commercial currently has offices countrywide and will gladly assist you in making the right decision. Please contact (021) 658 7100 and we will refer you to your nearest office.