Cape Town is the second most populated city in South Africa besides being one of the most multicultural cities in the world. The mild Mediterranean-like climate supports a vast floral and animal diversity, which combined with unbeatable scenery, fuels a huge tourism industry. "The CBD of Cape Town is vibrant; abuzz with business enterprises ranging from the mundane to the hip-and-happening," says Leon Breytenbach, National Manager of the Rawson Property Group's commercial division.
Transport and access
The Cape Town International Airport is situated about 23 kilometres outside the CBD while the adjacent seaport caters for passengers or cargo with equal facility. The Shosholoza Meyl passenger train plus Spoornet cargo trains serve the area. The efficient MetroRail transports local commuters, as do the Myciti buses, providing a city-wide service which is supplemented by Uber or minibus taxis. "Local road infrastructure is good, although congestion may occur in peak periods," warns Breytenbach. The N1 and N2 highways in addition to the R101 all begin in the Cape Town area, allowing access to any region further inland.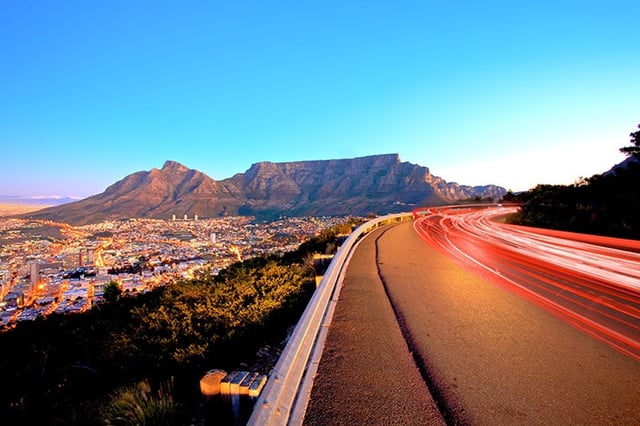 Fact and figures
Cape Town CBD currently boasts a total of 1,047,071 square metres of office space of which 52,000 square metres are prime grade, 361,883 square metres are A grade, 514,710 square metres are B grade, while 118,878 square metres is C grade. Of these, only 5,512 square metres of prime grade, 24,397 square metres of A grade, 56,312 square metres of B grade as well as 21,170 square metres of C grade space remain available for rental. The average cost per square metre of prime grade space is R185, A grade averages R143, B grade stands at R110, while C grade costs R95.
An amount of 23,000 square metres of previously approved development will come onto the market in due course, but only 14,000 square metres will be available as the balance has been pre-leased. It is to be expected that as future projects become predominantly tenant-driven, the pre-let rate will increase proportionately. While many other commercial nodes are showing higher office vacancy figures, Cape Town CBD presented improved percentages according to the SAPOA Office Vacancy Report for October 2017. Although higher than 9.4% recorded nine months ago it is lower than 11.3% and 11.5% of three and six months ago, respectively. The report states that: "The Cape Town CBD records the largest decline in vacancy rates with a quarter on quarter move of 110bps to end at 10.3%."
Commercial property
The Cape Town CBD comprises largely of retail plus office space, besides some residential property, more than 90% of the latter being in sectional schemes. Publishing houses, clothing designers or manufacturers, shipping, insurance or law firms, amongst others, are represented within the CBD. Some large corporates with head offices in the area are Woolworths, Truworths, First National Bank, Shell Marketing and Energy, Naspers and Standard Bank. "Although there is little or no undeveloped land in the CBD, old properties are being purchased for redevelopment," Breytenbach explains.
Amenities
Large shopping malls such as Golden Acre or 210 on Long Street provide a complete spectrum of retail outlets. Smaller specialist shops, coffee shops, cafes, bistros, plus world class restaurants thrive in the CBD, drawing locals and tourists alike. "Tourists flock to Cape Town to enjoy the iconic Table Mountain, Signal Hill, Castle of Good Hope, Two Oceans Aquarium, Kirstenbosch Gardens, Parliament buildings, the many museums, art galleries, beaches, hiking trails and whale-, shark- or penguin experiences, which also rate highly," says Breytenbach. The annual Cape Town Cycle Tour as well as, the Two Ocean's Marathon attract thousands of visitors, while tours to the wine route, diversions such as theatres, movie houses, nightclubs or parks are in great demand. A wide variety of accommodation, from five star hotels to affordable apartments, is available.
All facets of medical or para-medical practitioners are available within the CBD while the Netcare Christian Barnard Memorial Hospital is close by. Many excellent government as well as private schools may be found within the surrounding area. Tertiary education is provided by the Universities of Cape Town, the Western Cape, in addition to the Cape Peninsula University of Technology.
In conclusion
"Cape Town CBD has a lot to offer; location, accessibility, commercial opportunity plus a great lifestyle; it would be a pity not to be a part of it," suggests Breytenbach. Office space is still available so do not wait too long before relocating your company. Investment opportunities may be snapped up quickly, so let Rawson Commercial show you what is available in the area.