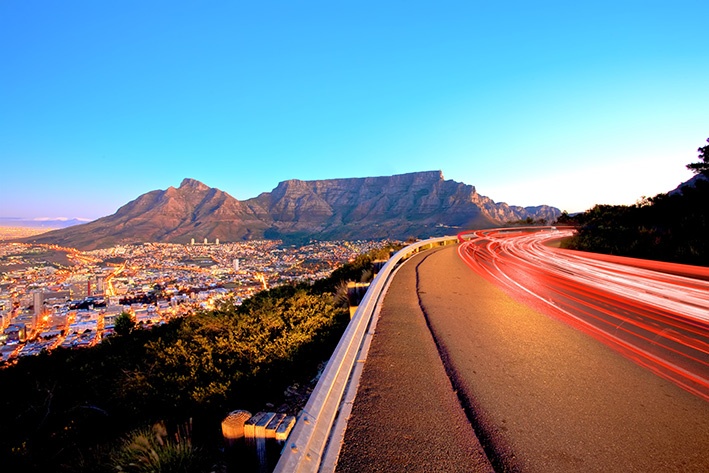 Over the last month, the rand has plummeted from first to last place in the list of best performing emerging market currencies, and consumer and investor confidence levels have taken a serious knock. While it's not yet certain whether this – and our new-found junk status – will trigger a full-blown recession, experts are predicting higher than normal inflation and rising interest rates over the next few years.


"Under normal circumstances, this kind of economic activity would suggest tough times on the horizon for the residential property market," says Schalk van der Merwe, franchisee for the Rawson Properties Helderberg group. "Consumers will be cutting back on expenses and trying to reduce their long-term debt, which inevitably means fewer buyers looking to get into the property market and fewer buyers upgrading to bigger and better homes."


This decreased market activity will likely see many South African cities experiencing property price stagnation or even reduction, but Van der Merwe believes Cape Town may prove to be the exception to the rule.

"Cape Town's property market has always behaved a little differently to the rest of the country," he explains, "and we have a history of weathering recessions fairly well. The downturn between 2008 and 2010, for example, left a lot of South African property markets virtually decimated, but Cape Town rose up stronger than ever and has been growing ever since."


While the cause of our current economic crisis may be different this time around, Van der Merwe believes the same influences that mitigated the effects of the 2008/9 recession could save the day for Cape Town's properties once again.


"The single most important factor in driving property market growth is demand," says Van der Merwe, "and demand is something Cape Town has always had in spades. The recession may decrease local demand to some extent, but trends like semigration are likely to continue, as are purchases by foreign nationals and people in the tourism industry who will benefit directly from the weaker rand."


Semigration describes the relocation of residents from one South African city to another, and has accounted for a huge proportion of property sales in Cape Town in recent years.


"In 2016, 56% of all bonds registered on Cape Town properties were held by Gauteng buyers," says Van der Merwe. "We expect those numbers to continue, if not increase, as jobs become scarcer and more people look to take advantage of the benefits of living in one of South Africa's best-run municipalities."


As for tourism, the number of international visitors arriving at Cape Town International Airport increased by 28.9% in December 2016 and 31.16% in January this year. With the weaker rand making travel even more affordable for visitors, these figures are only likely to climb.


"This not only stimulates demand for hotel and guest-house type properties, it also bolsters the local economy, which gives Capetonians more financial flexibility to participate in the property market," says Van der Merwe.


More international visitors also mean more potential international property investors, who will find Cape Town's homes increasingly affordable thanks to the weakening rand.


"It's impossible to predict exactly how our economy will react moving forward, and that makes it difficult to know the full extent to which the national property market will be affected," says Van der Merwe. "What I can say is that the ongoing demand for property in Cape Town will help minimise the impact of a recession, and property here will remain a sound and solid investment for people willing to do the research and manage their debt well."