Not one for heart-shaped chocolates or cuddly teddy bears? Don't despair — there are ways you can show those around you how much you really care, without overdoing the heart emojis. After all, who says this month should only be about couples?
1. Write a note — with pen and paper
It's often tempting to send out a generic WhatsApp message to all your nearest and dearest complete with a dancing teddy bear and exploding heart, but why not make Valentine's month more meaningful by spending some time writing notes of gratitude to those who bless you everyday?
It could be a short note of thanks to a colleague you really appreciate, or a handwritten card with a grocery voucher for your domestic worker.
There's something about a handwritten note that speaks louder than any text message, no matter how cute the gif.
Throw a potluck dinner — where everyone is invited
For many people, this month can be a tough one to get through, especially if you're newly single, recovering from a divorce, or grieving the loss of a loved one.
Extending the hand of genuine friendship, in the form of an invite to a relaxed dinner, could be just what someone may need to see them through an otherwise hard time of year.
Get all your guests to bring their favourite dish. It'll be a great icebreaker to hear about Great-Granny Mildred's famous malva pudding recipe, and Uncle Fanie's secret lamb curry ingredient.
After all, nothing warms the heart like a home-cooked meal.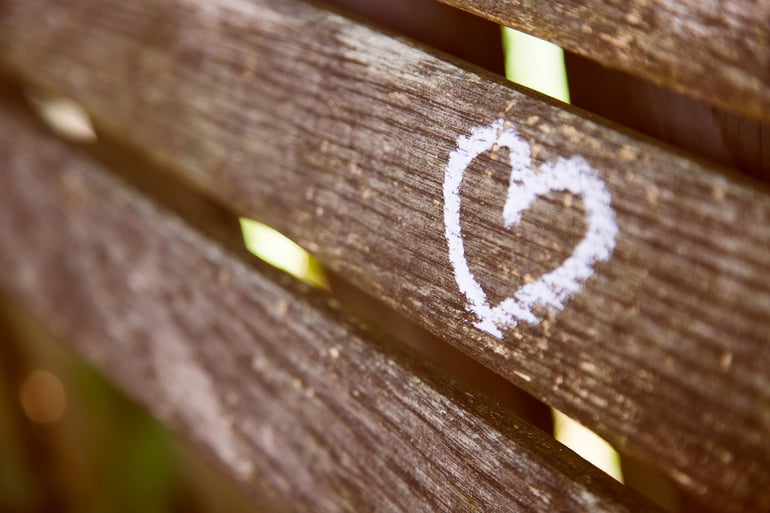 Skip the cliched candy — give meaningful gifts instead
It's the month when every store is trying to sell you something red, fuzzy or heart-shaped — but rather than pay for over-priced packaging, spend your money on something that will make a real difference.
Many homeless shelters sell vouchers which you can purchase to give to people living on the street instead of money. You could also offer to help throw a Valentine's Day dinner at a local soup kitchen.
Or if you're looking for a gift for someone in particular, rather than go the commercial route, buy something from a local artist or from a company that supports local traders.
Surprise a stranger with a random act of kindness
This could be anything from a restaurant voucher taped to a stranger's car window, to a bunch of flowers for the elderly lady behind you in the queue, to a free cup of coffee for the person sitting in the corner at your local cafe. Use your imagination — you'll be amazed at how a little kindness goes a long way!
Plant flowers — instead of giving them
If you've ever noticed a particularly dreary corner of your neighbourhood that could do with a splash of colour, now's the time to put on your gloves, pick up your spade and get planting.
Just make sure to get permission from your local council first, and try find tough plants that will survive with little water, care or maintenance.
Donate your favourite romance novels — and slip a secret note inside
Ok, so we may have stolen this one out of a rom-com but if you can't do something a little romantic on Valentine's Day, then when can you? And who wouldn't be cheered up by finding a note of encouragement inside a second-hand book?
It's also a great way to support your local charity book shops, and it'll give you an excuse to stock up on some new novels.
Do you have any other ideas of how you can show your community some TLC this Valentine's season?