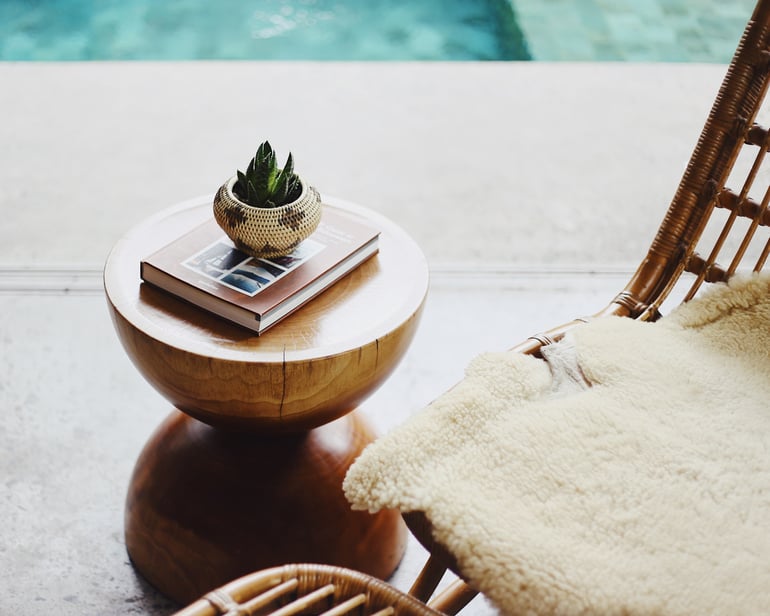 Bloggers are out, Instagrammers are in. This is great news for those who don't have endless hours to spend searching for home décor advice but still want quick, inspiring online tips. The trick now is finding a select few Instagrammers to follow for all your design and DIY needs. To give you a head start, we've rounded up six of our favourites, featuring a broad mix of styles and influences to cover all tastes.
Best For: Local Design Trends
Dedicated to the best of South African design, this 'gram account was founded by Ida Lina, a designer at Luxury Frontiers, and Michele Grech-Cumbo, an industrial designer at Studio MIC. Not only are you receiving design inspiration from two different and knowledgeable creative minds here – which means a wide variety in style – you're also getting more than just décor. In between shots of exquisite interiors and architecture, the pair presents artworks, furniture and even jewellery.
2. @designseeds
Best For: Colour Inspiration
Plenty of artists or creatives will tell you: if you don't know where to begin with a project, create a mood board. American founder of Design Seeds Jessica Colaluca gives you all the inspiration you need in the form of cleverly curated colour palettes. She pairs food, flowers, nature and more with matching swatches. After scrolling through her feed, you're bound to start looking at items like your fruit bowl, mentally stacking the hues and then dreaming up interesting colour themes for every room in your house.
Best For: Chic African Influences
Award-winning interior designer Donald Nxumalo is young, hip and looks effortlessly chic whether he's reclining on couch, gazing wistfully out a window, or leaning against a black steel pillar. This Jo'burg-based talent is fast gaining a reputation for his flair and personality, and his IG feed shows off all the reasons why. His decorating style is clean and structured with hints of bold colours, luxe textiles and emotive artworks. His wardrobe is on par and, well, we kind of wish he would follow us back.
4. @bobbyberk
Best For: That Celeb Factor
Mainly because we can't get enough of Queer Eye's Fab Five at the moment, but also because Bobby Berk has a knack for transforming ordinary homes into exceptional spaces in the blink of an eye. He understands that real people have limited budgets, time and space, which means his advice is often about keeping things simple and multifunctional. Best time to check his feed? Every Tuesday, when he answers followers' décor questions using the hashtag #justthetip.
Best For: Artistic Urbanites
Founded by South African engineer turned interior designer Mpho Vackier, The Urbanative is a contemporary furniture and product design company. Bringing together "ethnic cultural graphics" and "classical European mid-century and Bauhaus furniture silhouettes", Vackier has created a unique culturally informed aesthetic full of vibrance and character. Her IG images let you imagine living an earthy, artistic lifestyle where comfort and intellect intersect. As the account profile states, this is "not just furniture".
Best For: Minimalist Moms
Is it possible to have kids and maintain an uncluttered, minimalist home? If Danish-born image consultant Kristina Almer Shari is to be believed, the answer is a plain white yes. Aside from feeding us peaceful images of immaculate surfaces and capsule wardrobes, she also offers plenty of advice on how to emulate her lifestyle, including showing before and after shots of her own home makeover.