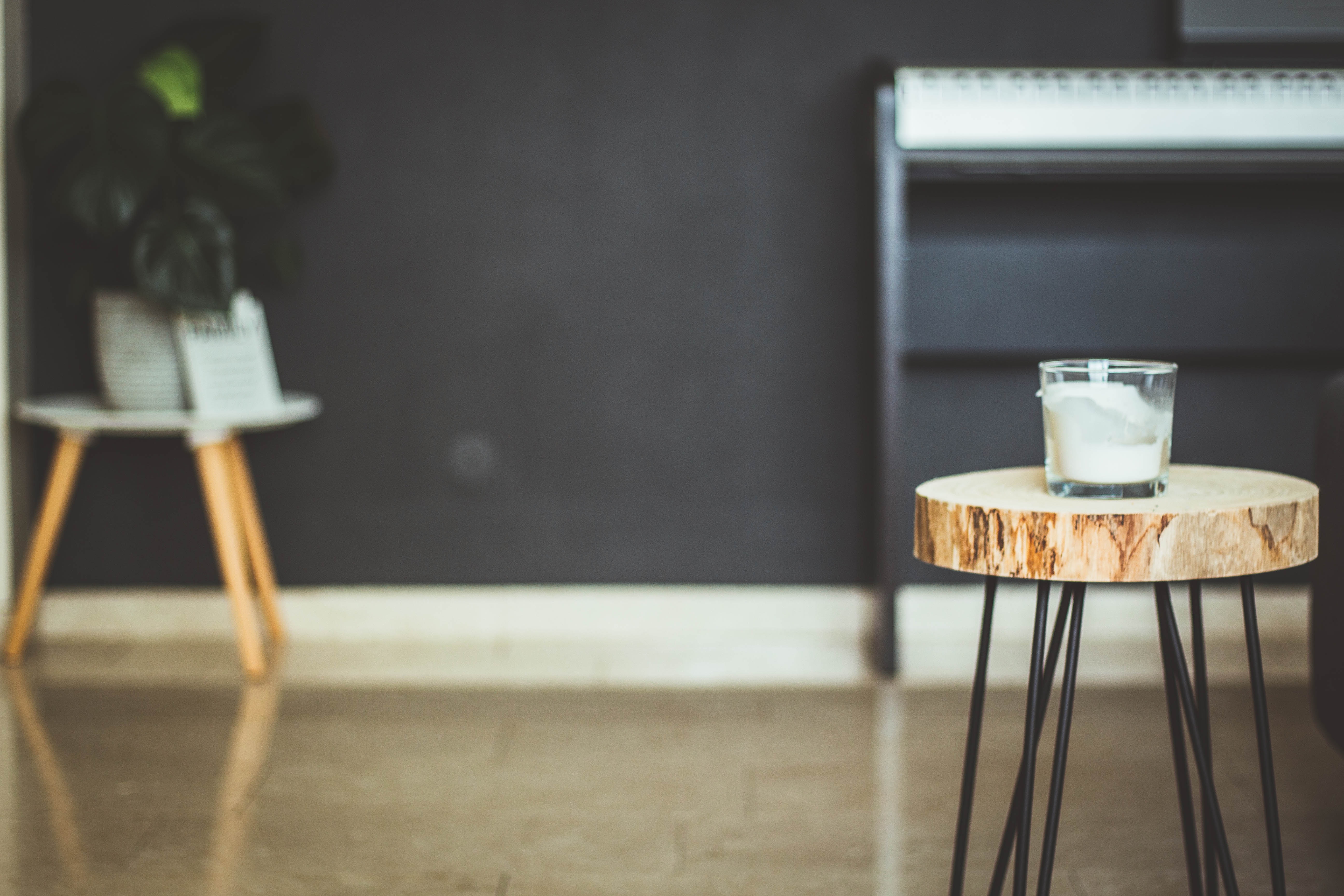 Even though you, your partner (and your kids, if you have little ones) use your master bedroom ensuite every day, this room is probably the last in the house to get some makeover love. But this space – however small or hidden from view – is important. It's where you start and end your day, and should be a place of sanctuary for you (moms, we know how much just one-minute of peace can mean!).
If you're thinking, "I don't have time or money to redo my ensuite", then we have some good news. You don't need a lot of either to give it a touch of glam. Here are five easy and budget-friendly ways to make your bathroom feel a little more luxurious.
1. Change Your Colour Scheme
While standard white is great for elegant simplicity, adding new colours as accents or to the entire space can instantly create a more luxurious atmosphere (there's a reason five star hotels use white towels…).
If you don't want to stray too far from your comfort zone, settle on "greige" (a mix of grey and beige), which is one of the latest trends in bathroom colour schemes and perfectly complements silver fixtures. On the other end of the spectrum, include gold or copper accessories and paint trims for a sense of rustic luxe. You can also introduce pops of bright colour in the way of shelving, towels and cabinets (just make sure they all match in hue). Otherwise, take the plunge and turn your entire ensuite into a moody sanctuary by painting the walls in rich jewel tones like deep purple or burgundy – this will work well with luxe white towels.
2. Make the Space Appear Bigger
Since an ensuite leads off from the master bedroom, it's often a little cramped and sometimes might not even have a window. One of the quickest and most cost-effective ways of making this kind of space look bigger is to hang mirrors. Don't be afraid to go big on these, even covering an entire wall from floor to ceiling if you can. Add hanging lamps so the light bounces off the mirrors.
Also, ditch the shower curtain and install glass doors. If you have a budget for re-tiling or just adding tiles, make sure you run the tiles all the way up the side of the shower and onto the ceiling to create a feeling of expansion. And if you do have a window, don't block out the light with blinds or curtains. Frosted or stained glass allows for privacy while turning your window into a design feature.

3. Bring the Outdoors Indoors
You might not have the luxury of designing the kind of ideal bathroom that overlooks a lush green forest or mountain, but you can add elements of that dream to your current ensuite. Dress up the space with four or five (or more!) plants at different levels around the bathroom. Certain plants thrive in humid, low-light conditions so be sure to ask your nursery for advice on which ones to buy. A few of our favourites include orchids, aloe vera, spider plants, and grape ivy. Also incorporate tones of green and wooden accessories into your décor, and hang artwork depicting plants for a final foresty flourish.

4. Add Spa Touches
You know that feeling you get when you walk into a massage room? The flickering candles, the soothing music, the plush towels, the aroma of ylang ylang? It's instant relaxation. Taking your cues from high-end salons, you can transform your ensuite into your very own spa.
Bring warmth and style to the space with a fringed or oversized, velvety bathroom mat. Arrange hooks on the walls for hanging up your fluffy gown and even fluffier towels. Rest a bath tray on your tub for candles, a book and a cup of chamomile tea (here's a DIY guide to making your own bath tray). And hang a bundle of eucalyptus from the showerhead so the steam infuses the entire bathroom with this cleansing aroma.
5. Embrace the Retro Revival
Stuck with an out-dated wall colour or tiling? If you don't have the money to repaint or retile, then sometimes all it takes is a bit of reimagining. Plus, vintage is on trend – all you need are a few tweaks to haul that retro décor into the now. Let's say, for example, your ensuite is covered in peach and red tiles. Rather than try to disguise them, complement them by hanging a curtain bearing bold prints of tropical birds, or an artwork whose style is from the same era as your tiles and boasts similar colours. Or, let's imagine you're faced with pink walls. Turn the space into a vintage powder room with black and white photographs, lamp lighting or a chandelier, and a velvet-cushioned stool. You might just find you fall in love with that old-fashioned feeling.

Are you inspired to make a few changes to your ensuite? If so, tell us which one you'll be making in the comment box below!