Stellenbosch may be synonymous with centuries-old wine farms and a charming village atmosphere, but it is fast becoming the innovation capital of the country. Born of research carried out at Stellenbosch University to encourage innovation, international companies have been attracted to the area, while new enterprises are being nurtured by the university-initiated LaunchLab and the Stellenbosch Innovation District. Technopark, established as an interactive business park and light industrial hub, is located close by.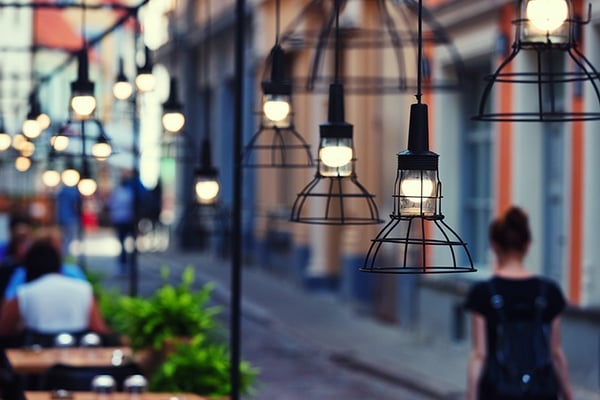 Location and access
Situated about 50 kilometres northeast of Cape Town in the heart of the winelands, Stellenbosch is intersected by the R310 and R44 regional roads, and is easily accessible from the N1 and N2 highways. The town is ideally placed for access to national and international markets. Cape Town International Airport is 38 kilometres from Stellenbosch and the harbour is only 54 kilometres away. Technopark is a mere six kilometres south of Stellenbosch, adjacent to the R44. It is close enough for a quick drive into town, but has sufficient space to allow for expansion and growth.
Commercial and industrial property
Stellenbosch has the Simonsberg, Stellenbosch, Jonkershoek and Helderberg mountains on its doorstep and beautiful beaches only 20 minutes away. Its picturesque location and rich history make the town a popular tourist destination, which has given rise to a healthy tourism industry that supports numerous guest houses, lodges, hotels, tour companies and restaurants serving various cuisines. Stellenbosch is surrounded by vineyards, creating a demand for wine production, bottling, packing, marketing, transport and retail outlets. It is also a university town, so the need for student accommodation and entertainment is great.
The burgeoning population requires all genres of retail and service-based enterprises, and there are large shopping malls, local convenience stores, and buildings devoted to offices or mixed-use entities. Big name companies like Remgro, Capitec Bank, Parmalat SA, PSG Group, Mediclinic, Mergon Holdings, KAP Industrial Holdings and Africa Hospital Supplies have located their head offices in Stellenbosch, and Technopark – a technology business park encouraging innovation and sustainable industry practices – offers top-grade premises to large, medium or small businesses.
Although it does not feature in the SAPOA Office Vacancy Report, Stellenbosch and Technopark's monthly rentals are in the region of R70 to R100 per square metre for lower-grade premises, with those in the middle level generally costing between R125 and R160 per square metre. Upper-grade premises cost from R165 to R225 per square metre per month, while certain high-end retail and premium office spaces may be marketed for higher asking rentals.
Amenities
Oak-lined avenues and quaint old buildings give Stellenbosch's CBD an aura of peace and tranquillity, yet it is a vibrant town, especially during the university term. Historic houses, quirky boutiques, speciality shops, bistros and coffee shops are set alongside the necessary retail outlets and service providers catering for everyday needs. Museums, art galleries and antique shops are plentiful, and many festivals are held annually, along with biweekly street soirees and wine tastings in the town centre.
Wine tasting is offered at most wine estates, many of which also boast international quality restaurants. High-end hotels include the Stellenbosch, Protea, Lanzerac, Oudewerf, or Eendracht, and budget accommodation, guest houses and B&Bs are abundant. Outdoor enthusiasts can enjoy fly fishing, strawberry picking, or walking, hiking or mountain biking in nearby nature reserves such as Jonkershoek and Assegaaibosch.
Although it is easy to access the shops in Cape Town or Somerset West, Stellenbosch has its own shopping centres, including Stone Square, Stelmark Centre, Die Boord, Stellenbosch Square and Eikestad Mall, which has a cinema. Medical services are provided by Stellenbosch Provincial Hospital, the Mediclinic, and a number of medical and dental practices. Accountants, lawyers and most other services are also represented in the town.
Stellenbosch is a leading educational centre. The prestigious Stellenbosch University is home to the only viticulture and oenology department in the country, and its music department is the oldest and one of the best. There are a number of schools, including Rhenish Girls School and Paul Roos Gymnasium. Sport lovers can watch rugby at the Danie Craven Stadium, with hockey, cricket, soccer and swimming also available. Stellenbosch University Sport Performance Institute is highly rated, attracting many talented international athletes, and golfers can choose from Stellenbosch, Devonvale or De Zalze Golf Clubs, all close to town.
In conclusion
Stellenbosch and Technopark offer space, accessibility and opportunity. Here you will find residential areas to suit all tastes and budgets, excellent education, a country vibe and many other amenities. What could be more conducive to a productive and enjoyable working experience?
Rawson Commercial has offices countrywide and would like to assist in finding the right property for your purpose. Please contact (021) 658 7100 and we will refer you to your nearest office.